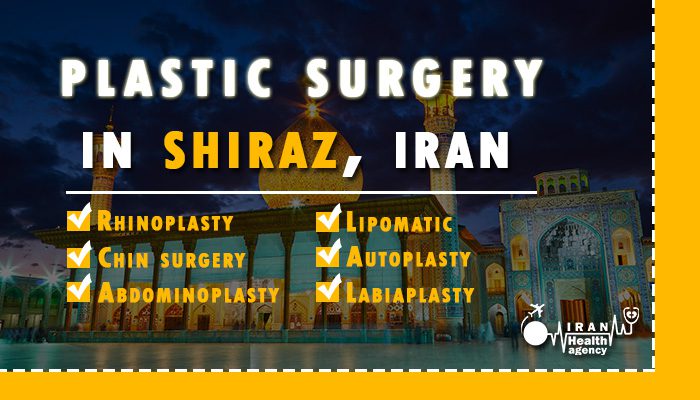 Plastic surgery in Shiraz Iran has become very popular these days and many people are looking for more information about it online.
If you are planning to travel to Iran for this operation, we suggest that you first read about plastic surgery in Iran.
In general, Iran is becoming more and more popular due to its advantages in the field of medical tourism, such as low cost, high quality of health services, qualified physicians and having many natural attractions. Shiraz is one of the largest and most advanced cities in Iran, which is considered as the medical hub of the country and even one of the best in the Middle East.
In this article, we will tell you whether the city of Shiraz is the right choice for you to do plastic surgery; So, read this article to the end.
Is plastic surgery in Shiraz Iran the right choice?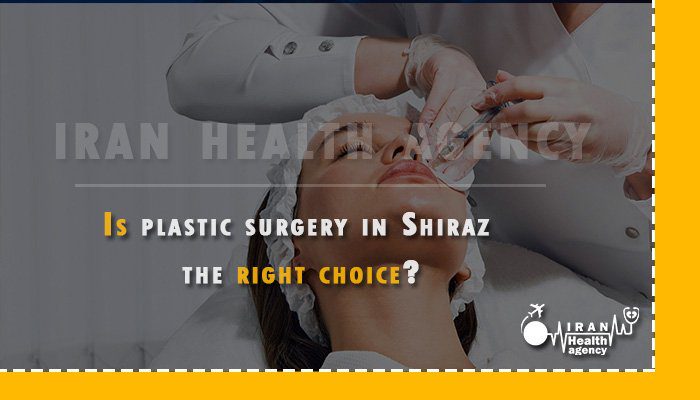 To find a suitable destination for plastic surgery, you need to consider a number of factors, including the experience of the surgeon, hospital equipment, accommodation facilities, tourist areas, costs and more. Shiraz has been known as the cradle of science since ancient times due to the presence of Iranian and even world famous and prominent scientists and physicians in different periods of history.
Today, due to the existence of Shiraz University of Medical Sciences, which is one of the top medical universities in Iran and Middle East, the position of this city in the field of medicine is becoming more prominent day by day. So, if you are going to have plastic surgery in Shiraz Iran, it must be said that you have made the right choice.
Shiraz ranks third in the world in terms of organ transplants. Shiraz ranked fourth in the world in 2010 for performing 250 organ transplants, but has now risen to third in the world for performing more than 310 organ transplants.
In addition to ranking third in the world in the number of organ transplants, some transplants, such as pancreas and liver transplants in Iran, are performed only in Shiraz. Since 1988, more than 2300 kidney transplants, since 1993 up to 2009 liver transplants and since 2006, 98 pancreas transplants have been performed in Shiraz.
You might say that transplant surgery has nothing to do with plastic surgery in Shiraz Iran! But the important point is that transplant surgery is much more complex and accurate than other surgeries and reflects the high medical capacity of this city.
In addition, plastic surgery is very developed in Shiraz. Shiraz has a large number of specialized and fully equipped hospitals. Also, Shiraz plastic surgeons are among the most experienced and skilled plastic surgeons.
What are types of plastic surgery in Shiraz Iran?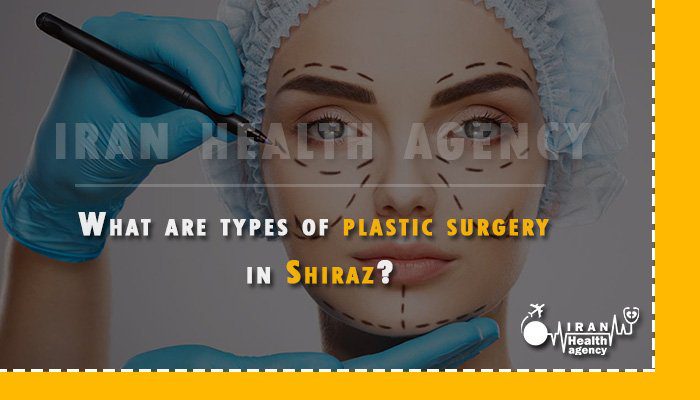 Different types of plastic surgery of both cosmetic and reconstructive types are performed in Shiraz, the most popular of which include the following:
Labiaplasty
Blepharoplasty
Autoplasty
Mammoplasty
Who is the best plastic surgeon in Shiraz, Iran?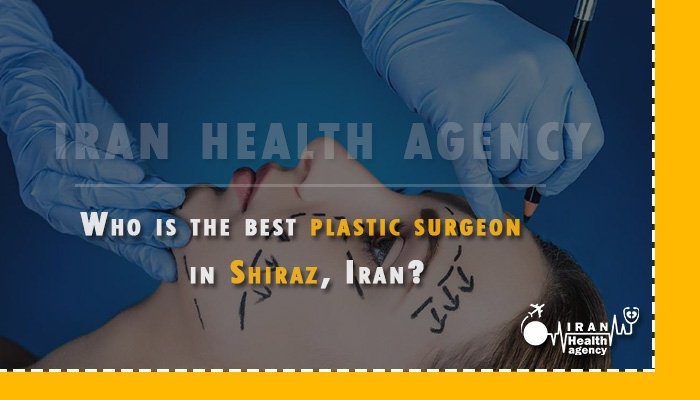 Plastic surgery in Shiraz, Iran is a smart choice for various reasons, the most important of which is its skilled plastic surgeons. Shiraz plastic surgeons have obtained high satisfaction among clients due to having the following characteristics:
Having relevant internationally valid certificates
Having high experience
Understanding the principles of beauty
Using the most up-to-date equipment during surgery
Having an experienced staff
One of the most famous plastic surgeries in Shiraz is BBL, which can be performed at an amazing cost in Shiraz, Iran.
For more information: BBL in Shiraz Iran
Some of the best plastic surgeons in Shiraz are:
Jahangir Taghipour
Behzad Khalatbari
Saeed Marzban
B. Zamiri
M.M. Mehrabi
Mehdi Rasti Ardakani
Mohammad Hossein Rajabian
Mohsen Nouri Shirazi
Seyed Alireza Mesbahi
Heidar Ali Nikpour
Babak Bagheri
Ali Ebrahimi, etc
How much does plastic surgery in Shiraz Iran cost?
The price of plastic surgery in Shiraz Iran depends on the surgeon's experience, the hospital facilities, and the type of surgery you have. Considering these factors, you should pay about $ 500 to $ 4,000 for plastic surgery in Shiraz Iran, which is not only by far less than American and European countries but also from other medical tourism destinations, such as Turkey, India, and Malaysia; while the quality of services is even higher than these countries.
For information about the cost of plastic surgery in other cities in Iran, refer to the following link.
plastic surgery in Iran
What are the tourist attractions of Shiraz, Iran?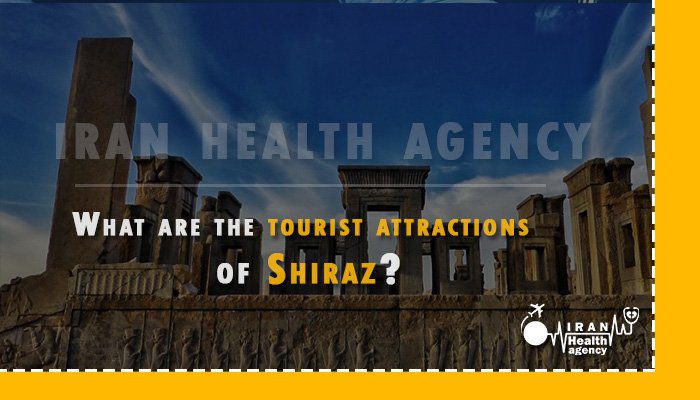 Even if you intend to have plastic surgery in Shiraz Iran, most likely your ideal is to be able to enjoy the tourist attractions of this city in addition to surgery. Shiraz is a city of beauties and the indescribable pleasure and pleasant aroma of spring oranges can be considered the greatest gift of this city. This city is the leader of Iranian cities in terms of culture and civilization, climate and natural attractions.
Evidence obtained from excavations in this area indicates that the city of Shiraz dates back to 6500 years ago! Shiraz has been chosen as the capital of the country many times throughout the history of Iran and its name is also found in the tablets obtained from Persepolis. For this reason, the city of Shiraz is home to many historical monuments of Iran and every year hosts many tourists from other parts of the world.
The most important historical places of Shiraz are:
Pasargad
Persepolis
Darvazeh Quran
Gahvareh Did
Emarat Divankhaneh
Arg-e Karim Khani
Vakil Bath and Lawyer
Naghsh-e Rostam
Naghsh-e Rajab
The most important religious places in Shiraz are:
Shahcheragh Court
Atiq Grand Mosque
Nasir Al-Molk Mosque
The most important museums of Shiraz are:
Haft Tanan Museum (Stone Museum)
Museum of Paris
Museum of Natural History and Technology
The most important natural attractions of Shiraz are:
Cheshmeh Shash Pir Shiraz
Maharloo Lake
Tange Bostanak
Shapur Cave
Tange Tizab
Are the accommodations in Shiraz of good quality?
If you are planning to have plastic surgery in Shiraz Iran, you must have a place to stay that suits your taste. Shiraz has many accommodations options, from five-star hotels to traditional hotels and eco-lodges that will satisfy every taste with a wide variety of facilities. In addition to the variety of hotel facilities, we also see this diversity in their prices, so that travelers with any budget will not have to worry about this. It should be noted that the price of accommodation in Iran is not comparable to other countries due to the low value of the Iranian currency (Rials) compared to other countries.
Some of 5-star hotels in Shiraz include:
Chamran Hotel in Shiraz
Persepolis Hotel in Shiraz, etc.
So, if you are planning to have plastic surgery in Shiraz Iran, know that you will not have any worries about accommodation.
https://iranhealthagency.com/wp-content/uploads/2021/01/Plastic-surgery-in-shiraz-Iran.jpg
400
700
siavash
https://iranhealthagency.com/wp-content/uploads/2021/05/logo-iran-h.png
siavash
2021-01-09 14:04:02
2021-02-02 09:04:36
Plastic surgery in shiraz Iran