Medical tourism cost in Iran
Medical tourism cost in Iran
Basically, one of the main reason that people decide to travel IRAN in purpose of receiving health services, is cost and price in addition to quality.
Sometimes a dilemma of getting a cosmetic or therapeutic surgery and concern of making ends meet lead you to fly extra miles and turn a blind eye to its difficulty.
Due to sanction's consequences during recent years, the value of Iran currency keeps fluctuating against dollar, the medical procedures have been cost-effective options in Iran.
No to mention that, the low and effective cost is not a result of poor quality. Therefore, unique combination of quality and affordability results in saving up 50-70 percent depending on type of procedure.
To coin a phrase "If you would be wealthy, think of saving as well as getting."
Why Iran health agency?
Why Iran health agency?
Iran health agency as a medical tourism company in Iran founded by a group of doctors and specialist and also travel agent.
Iran health agency believing in customer orientation and providing the health tourist needs in Tehran,Mashhad,Shiraz,Ahvaz and Tabriz.
Our partnerships are famous hospital clinics an and skilled experienced specialist in their own field.
Our target is to provide you with the best affordable prices alongside with the help  of perfect  doctors and hospitals and  also high quality facilities and services for our foreign patients.
We since establishing, have offered our services for a lot of foreign patients from Middle East, America, Asia, Africa and all around the world .
Iran healthy agency  offers the right treatment with the appropriate budget for those who will come abroad for treatment.
Upon patient request, All of his/her travel preparations will be taken successfully by our expert travel consultants starting from his/her place of residence until returning home.
Iran healthy agency  , treatment by it's contracted hospitals and via its active and dynamic team of best in-specialty doctors. All of our doctors are specialized in their fields/ treatment and  foreign language speaking  in addition to following up all new Innovations in their specialty
Our biggest difference is our service quality
Why medical tourism in Iran?
I have a question for you? What do you think of when you hear the word medical tourism?
In my opinion, the word" medical tourism" is a complete and expressive definition.
In fact, medical tourism is a process in which the patient cannot meet his / her own ideals and needs with the existing factors in his / her own country.
These needs can be financial issues or can be due to the quality and outcome desired.
Of course, if you get the medical service you want at a lower price, with the same quality or even higher in another country, why not?
Iran a popular destination for medical tourism:
When it comes to medical tourism in Iran, this famous and traditional proverb pops into my mind "kill two birds with one stone".
On the one hand, thanks to the talented and experienced surgeons and doctors that sometimes make the revolution in patients' lives.
Internationally standardized clinic and hospitals ensuring safety and comfort of conditions.
Accessible cutting –edge technology and modern facilities, help the health seekers receive the desired services at ease
On the basis of Iran' government perspective referring to this philosophy that all medical services and healthcare are supposed to be performed according to the world-class standards at extremely affordable price.
One the other hand, tourist's attractions, unspoiled sightseeing, profound culture and civilization of Iran attracts a dozens of travelers annually.
Additionally, it gives a good chance to health tourist to mix the medical trip with joy and fun.
Therefor addition of "tourism" to "medical" for naming this industry has been a wise and reasonable decision.
find your medical package
Latest Posts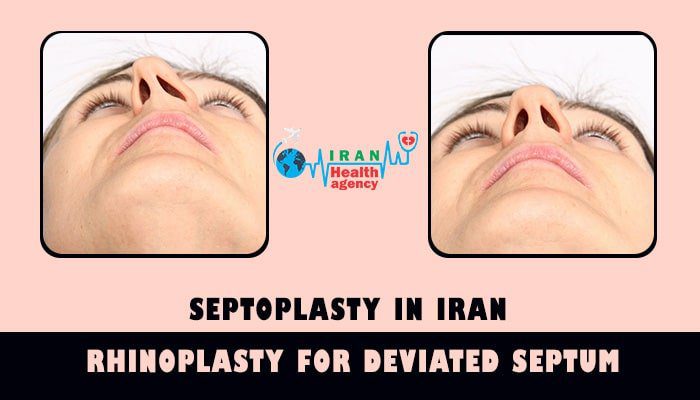 Septoplasty is a type of surgery to treat nasal obstruction. Deviation of the nasal septum,
Read more
JOIN THE NEWSLETTER
To receive our best monthly deals