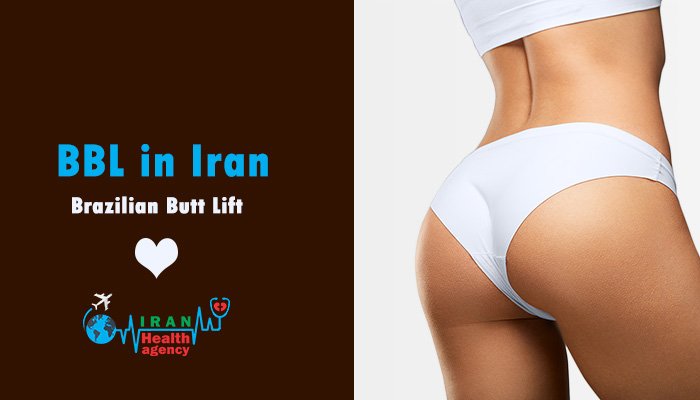 One of the most popular plastic surgeries in Iran is BBL. Aging loosens the skin and tissues of the body, which is more evident in the areas including butt that can be treated by performing surgeries such as Brazilian butt lift surgery (BBL).

This surgery is a 2-step operation including liposuction and fat injection procedures. The feel and appearance of your butt in a BBL surgery will be more natural than silicone implants.
Having BBL in Iran can boost your self-esteem and attractiveness. Also, since your own body fat is used in BBL surgery, the probability of incompatibility with the body is practically zero. If you decide to have a Brazilian Butt Lift in Iran, read this article.
How much does BBL in Iran cost (2021)?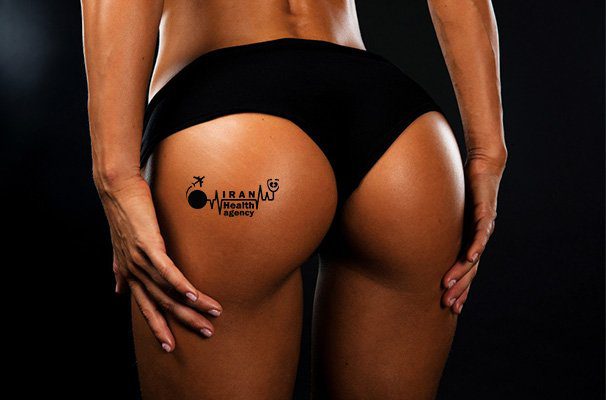 The cost of a Brazilian butt lift in Iran is much more reasonable than the cost you have to pay in countries like Australia, the United States and Canada. On average, the price of this surgery in Iran is around $ 1,500 to $ 2,000, depending on the type of operation.
This price includes all costs related to the doctor and clinic, the cost of anesthesia and preoperative tests, as well as all costs related to medical tourism. This is much less than the cost of BBL in other countries, which is between $ 8,000 to $ 11,000. So you can save a considerable amount of money by doing BBL in Iran.
How can I find the best Brazilian hip lift surgeon in Iran?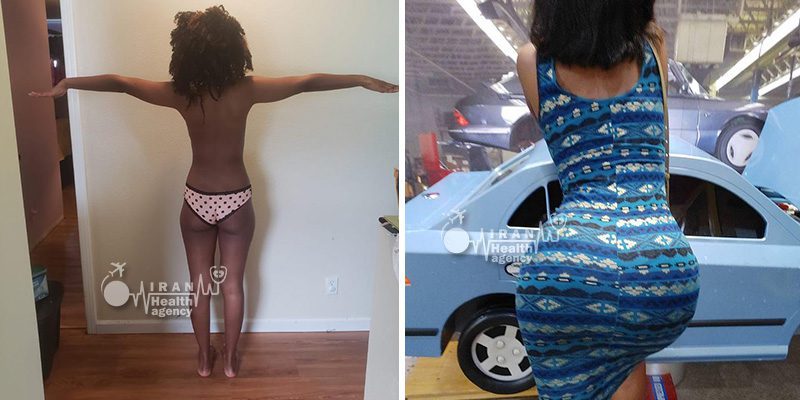 BBL surgeons in Iran are highly specialized and experienced and can make your body more attractive. Iranian surgeons can also help you make better decisions about the most appropriate type of surgery. It is worth noting that the quality provided by Iranian surgeons is much higher than other countries, including Turkey and India.
BBL surgeons in Iran perform a large number of surgeries every year, which makes Brazilian butt lift surgeons in Iran more experienced than plastic surgeons in other countries. Due to the high expertise of surgeons and the low cost of BBL in Iran, thousands of people travel to Iran every year.
There are many hospitals in Iran that provide plastic surgery services, but the most important are:
Tehran Hospitals
Moheb Kowsar Hospital
Imam Khomeini Hospital
Ebnesina Hospital
Parsian Hospital
Pasterno Hospital
Kasra Hospital
Treatment Hospital
Shiraz hospitals
Mir Hosseini Hospital
Ordibehesht Hospital
Mir Hospital
MRI Hospital
Dena Hospital
Abualisina Hospital
Ghadir Mother and Child Hospital
Mashhad hospitals
Imam Reza Hospital
Mehregan Hospital
Hasheminejad Hospital
Farabi Hospital
Mehr Hospital
Sinai Hospital
Bentoloda Hospital
What is a Brazilian buttock lift?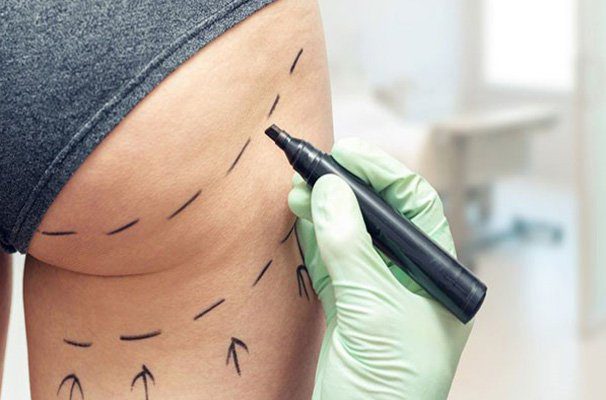 Brazilian buttock lift surgery (BBL) is one of the most popular cosmetic surgeries in which fat is removed from other areas of the body, especially the back, lower back, and thighs through liposuction. After liposuction, the extracted fat is purified, and then it is injected into the buttock to improve its shape and size. It is also possible to remove wrinkles on the hip tissue by tightening and pulling the skin of this area.
A BBL surgery can be performed alone or along with other surgeries such as silicone implants or liposuction in the butt area. Many patients also take the opportunity to remove their abdominal fat during this operation. If you are looking for Brazilian buttock lift surgery or other types of butt lift procedures, be sure to see an experienced and skilled surgeon in this field.
You can perform several cosmetic surgeries together when traveling to Iran and significantly reduce costs. We offer you rhinoplasty in Iran, you can have surgery at the same time as BBL, and benefit from the art of professional Iranian surgeons in rhinoplasty.
At the lowest cost!
To see the price and before and after photos of rhinoplasty in Iran, refer to this page.
Who is a good BBL candidate?
As mentioned above, it is best to consult an experienced cosmetic surgeon to find out if you are a good BBL candidate. This surgery is usually recommended for:
Those who do not fit in the hip area.
Those who do not feel comfortable in their clothes because of the deformity in this area.
Those who have enough fat reservoir in their body to be used for fat transplantation in BBL.
Those who do not smoke.
Those who are not overweight.
Those who have a healthy lifestyle and eat well.
Those who exercise regularly.
Those who have not recently had any infections or complications related to recent surgeries.
 How much Brazilian butt lift recovery lasts?
Like any cosmetic surgery, you need to follow a set of care instructions after BBL. It is strongly recommended that you do not sit for long periods of time after BBL. Of course, sitting for a short time, for example, when using the service is not a problem, but it is recommended to lie on your stomach when sitting for a long time, such as watching TV or working with the computer. After surgery, you have to sleep on your stomach or side until the area is completely healed. Your buttocks will also swell for several weeks. It may take up to 6 months to see preliminary results. For best results, you should reach your ideal weight before surgery and avoid weight fluctuations after BBL surgery.
How can I choose between different types of butt lift surgery?
There are several methods for butt lift and shaping it, each of which has advantages and disadvantages. You will find more information below:
In the method of silicone butt implants, as the name implies, silicone implants are placed in your buttocks. This method is much more aggressive than BBL, but sometimes it may be necessary to use both methods simultaneously to get the desired result. Silicone implants carry a long-term risk of dislocation; So usually you will need reoperation.
In liposuction, if you have excess fat stored in the buttocks, the surgeon removes it to create more round and good-shaped buttocks. This method is just fat removal not fat transfer to other areas that is done in BBL.
Sculptra is a skin filler that can improve the volume of skin that has decreased with age. This filler is often used for facial wrinkles, but may sometimes be used in combination with BBL to maximize butt volume.
According to the US Food and Drug Administration (FDA), silicone or hydrogel injections should never be used for a butt lift. In addition to not being able to have the same results as Brazilian butt-lift surgery, these injections can have severe side effects and even death.
Is Brazilian butt lift permanent?
Some of the fat injected into the buttocks is naturally absorbed by the body, but the remaining fat will last up to 20 years. The amount of fat absorbed varies from person to person, but it takes 3 to 12 months to see how much fat is left in place.

Why should we do BBL in Iran?
Iran is one of the best countries in the Middle East for medical tourism and offers a variety of medical services and cosmetic surgeries in a completely professional and high-quality environment.
Fortunately, a large number of people travel to Iran especially cities like Tehran, Mashhad, and Shiraz every year as medical tourists, and their high satisfaction indicates that the services provided to them are according to global standards.
In addition to having specialized and experienced surgeons, Iran offers its services in modern and well-equipped hospitals. Iran is also one of the most affordable countries in the world for cosmetic surgery.
The reason for this is the low value of the Iranian currency compared to European and American countries. If you are planning to have a Brazilian butt lift surgery in Iran, we suggest that you do it through our Iran Health Agency; We are with you from the beginning to the end of the path and will connect you with the best cosmetic surgeons and well-equipped clinics.
We also offer you all you need before, during, and after your trip to Iran such as an E-Visa authorization code, pick-up & transfer, accommodation, and other services like 24-hour on-call assistance, interpreter, SIM card, and internet.
How does Brazilian buttock lift surgery work?
BBL is completely painless and causes a three-dimensional hip lift. This procedure is usually performed under general anesthesia; But in candidates who need less volume of fat, it may be done only with local anesthesia. BBL in Iran lasts from 90 minutes to four hours, depending on the patient's need.
BBL in Iran has 3 main stages:
In the first step, your surgeon uses liposuction to remove fat from other areas of the body, such as the hips, stomach, and thighs. Liposuction involves making incisions in the skin, then using a tube to drain fat from the body.
In the second stage, the fat that has just been removed from your body is purified and prepared to be injected into your butt. This fat contains stem cells that can be converted into new tissues and produce collagen, which improves the quality and thickness of the skin. It also brightens the skin and makes the skin look beautiful and firm.
In the last step, your surgeon injects the processed fat into specific areas of the butt to create a rounder and fuller appearance. They make three to five incisions around the butt to transfer fat. Surgeons try to make incisions in areas that are less visible.
Incisions related to liposuction and fat transfer are closed with sutures. Then you should wear compression garments in surgical areas to minimize your risk of bleeding and bruises.
What are the Brazilian butt lift surgery benefits?
Unlike silicone implants, Brazilian butt lift surgery creates a much more natural appearance and usually create more roundness in your buttocks, and lift up to 40% of your buttocks. It can also help alleviate some of the issues such as sagging and shapelessness that usually occur due to aging. You can also consider BBL if you suffer from an imbalance in the shape of your hips, which has both ruined its beauty and made it difficult for you to wear clothes comfortably.
Another advantage of doing a BBL surgery is that it has a lower risk of infection compared to silicone implants. BBL is a painless procedure with the least bleeding and bruising that takes a short recovery time (about 5 to 7 days). Also, the risk of fat necrosis and butt deformity that is common in liposuction is very low in this method. Despite these benefits, you should also consider the possible side effects that are discussed in the next section.
What are Brazilian butt lift surgery side effects?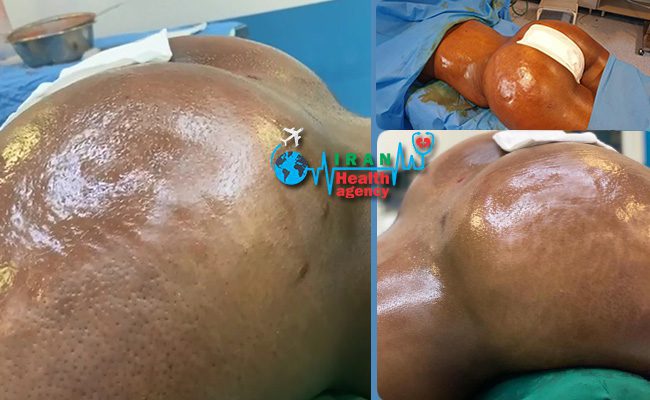 Although BBL surgery has fewer risks than other surgeries, such as silicone implants, they may still have a number of side effects, just like any other surgery. The most important of these are:
Infection
scar
pain
Subcutaneous masses in areas of liposuction or fat injection
Damage to the skin in the treated areas due to deep infection
When this procedure is done incorrectly by a non-experienced surgeon, the injected fat can enter the large arteries of the buttocks and then travel to the lungs and heart, causing a fat embolism. This condition can be fatal. Therefore, it is very important to perform this surgery in reputable centers and by experienced surgeons.
Another side effect of BBL is that an amount of fat injected to be broken down and absorbed by the body after a while. To solve this problem, the surgeon usually injects the maximum amount of fat that he can into the site. Some people may need one or two more BBL surgeries to achieve the desired result.
BBL in Iran before and after photo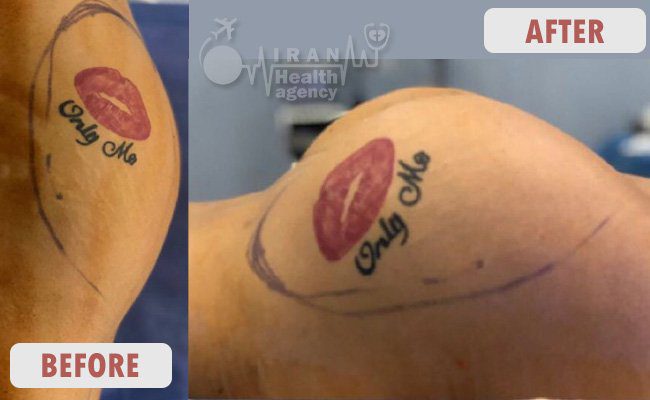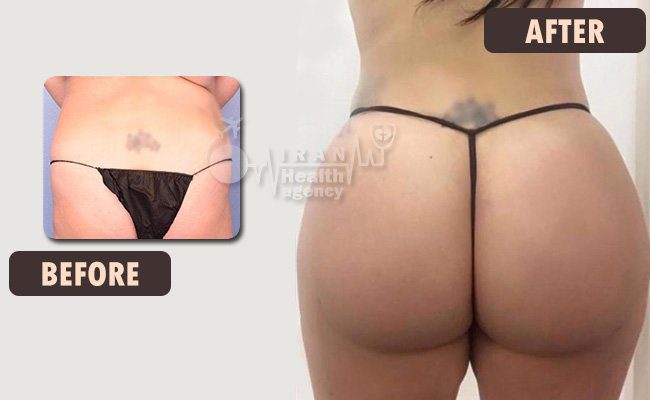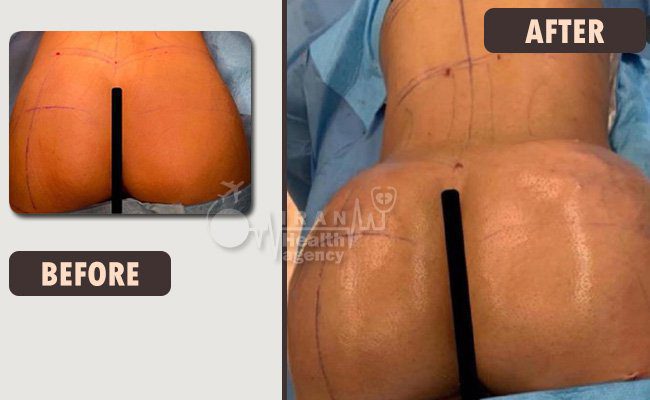 https://iranhealthagency.com/wp-content/uploads/2020/12/BBL-IN-IRAN.jpg
400
700
siavash
https://iranhealthagency.com/wp-content/uploads/2021/05/logo-iran-h.png
siavash
2020-12-15 11:01:17
2021-04-24 14:30:59
BBL in Iran