Before thinking about hair transplant, first stop your hair loss.
Follow please This article with the aim of introducing different instructions to help you with saving your valuable hair.
How much is a normal range of hair loss?
Generally, hair loss between 50 and 100 strands a day is considered as a normal and natural hair loss. Fallen hair are actually dead hair. If you look at these hair, which is usually fall by combing, you will find that they have a white end.
According to the common believes if the hair is dead, there will be no possibility to regrow. While this is not true, since there is still chance of hair re-growth. But generally, as long as you don't lose 25% of your hair density, you usually have no complaints about your hair loss.
What cause hair loss in women?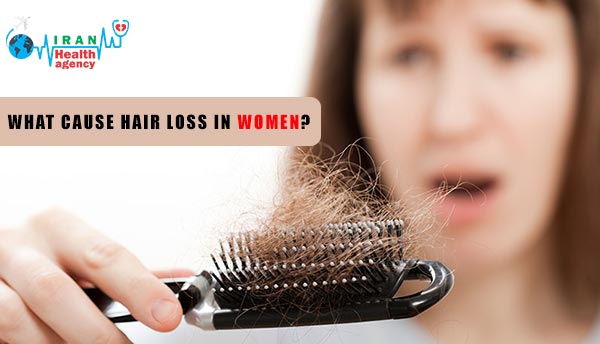 heathy and thick hair double the ladies 'beauty and also there are several reason for hair loss in women. for instance:
pregnancy and giving birth to a baby.
Aging and menopause specially in ladies 40+
Some disease: Thyroid disorders, diabetes, lupus, or anemia are among the thirty diseases that lead to sudden hair loss and hair loss is often the first sign of the disease. Fungal infection, polycystic ovary syndrome (PCOS) and some cancers can also cause hair loss in women.
Stress and emotional wound:
ladies are more emotional than guys and overreact to sad events.
normally hair loss happens to them after some trauma like divorce, break up, losing their beloveds. good to know that overcoming stress and fears can get you rid of hair loss.
A part from the gender malnutrition is one of the hurting factors of hair and skin health.
Unhealthy diet will lead to lack of Iron, protein, vitamin D and calcium and consequently hair loss
Tight hair style like ponytail and using too much hair dryer will negatively affect health hair and ends up hair loss.
Not applying suitable shampoo is another reason for hair fall.
What cause hair loss in men?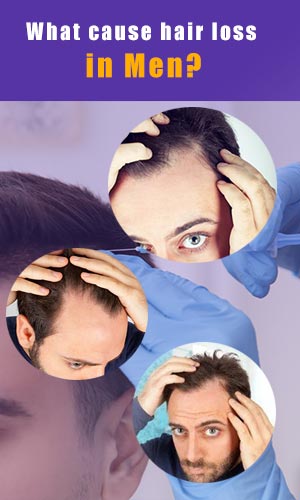 Stress is one of the major reasons of hair fall, nowadays due to challenging life styles and anxieties people and specially men are under stressful conditions which negatively affect the hair and general health.
The most important factor of hair loss is rooted in genetic. Unfortunately, genetically hair loss is hard to control but the best way to get thick and dense hair is hair transplantation.
The best solution and actually method is SUT hair transplantation.
Dihydrotestosterone, or DHT, is one of the hormones that is related to testosterone that causes hair loss and even in some cases baldness in men. This hormone is released when testosterone reacts to an enzyme called 5 alpha-reductase.
Hair follicles become thinner at the time of DHT secretion and become weaker and smaller. During the time, many of these strands will stop growing. In many cases, men notice that their hair loss is severe, when more than half of the hair follicles affected by DHT being thin or damaged.
Some believe that the speed of Bloodstream in the scalp is the determining factor in the growth of hair follicles and any disturbance in it can rapidly cause hair loss.
Although the weak bloodstream will make hair follicles fall for a while, in most cases it is controllable and will not cause baldness.
No one can deny the negative impact of poor hygiene on hair.
Aging is a normal process, and like other body parts scalp and hair react to it naturally. The older you get the density of hair get less
4-Instructions to stop or slow down the hair falling
---
---
Home remedies for hair loss: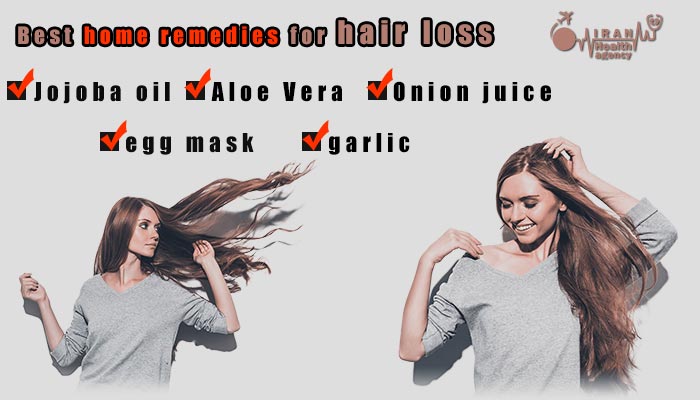 Jojoba oil
Usually dandruff, hair loss and dryness happen to individuals having dehydrated scalp. Jojoba oil is a natural treatment for stopping hair fall.
Regular usage of this amazing oil will lead to having shine and healthier hair. message the scalp for 10-15 minutes applying the jojoba oil the you can rinse hair with shampoo.
Aloe Vera
Aloe vera is an amazing homemade cure for both skin and hair.it provides the safe and health atmosphere for the scalp and hair cells to re-grow.to get a better result use natural alo vera gel and shampoo.
Onion juice
According to the researches done by group of beauty specialist onion juice is one of the most practical remedies impacting positively on hair loss.
Because the sulfur in the onion helps increase blood circulation and collagen growth and has antibacterial properties that also cure scalp infections. don't forget to wash your hair after using onion juice with regular shampoo and conditioner.
    4. egg mask
Although it looks a disgusting mask specially when it is going to be applied on hair, don't underestimate what egg mask will do for your hair.
Seventy percent of hair structure is made of protein, so it's no wonder why eggs are so useful for hair growth. Combination of egg with a full spoon olive oil will fasten improvement process. After washing your head with shampoo, apply the mask on your wet hair and wait at least ten minutes. When thoroughly moistened and absorbed, wash and rinse with a hair conditioner
    5.garlic
My grandma always say that garlic is a plant from heaven, it is a cure for every disease. garlic is like onion good resource of minerals and vitamins which made hair loss stop.
Medical treatment for hair loss: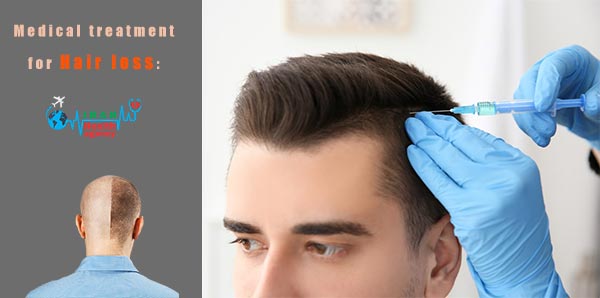 Hair transplantation:
Hair transplant is transferring the hair follicles from dense enough area to patchy and bald area. There are different hair transplantation methods which are unique for every cases.
Methods like FUE, FIT, FUT, SUT, BHT that have special rules and tools to be performed.
Prp injection:
You may have heard PRP several times and wondered that what can be prp injection.
In answer to this question, PRP means platelet-rich plasma which is one of  the most effective Treatments for hair loss and scalp hair. This method is quite natural because by disassembling one's own blood components and injecting plasma, it stimulates and collagenizes the damaged parts.
Mesotherapy :
Obviously The hair needs vitamins and minerals to maintain its health. Sometimes the nutrition and vitamins needed for the skin and hair in the body may not be produced or severely compromised by many factors, and the hair may not have enough nutrition to stay healthy and grow well
One of the ways to compensate for these deficiencies is hair mesotherapy. Hair mesotherapy is essentially a completely new and non-surgical treatment, which is one of the most widely used methods in medical and cosmetic in a way that  hair growth with this method is much faster and more advanced. The method of treatment is microinjection into the subcutaneous layer and the epidermis.
---
---
Medicine for hair loss:
Finasteride is the generic name for the commercial drugs Proscar and Propecia. Finasteride was first developed by Merck as a therapeutic drug for the treatment of large prostate glands. During tests on men with prostate problems, a side effect on hair growth was observed. Since finasteride had previously been approved by the FDA for the treatment of prostate cancer in men, Merck and Company decided to use finasteride as the first pill for the treatment of menopause.
– On December 22, 1997, the FDA approved one mg finasteride for the treatment of androgenic alopecia in men (male pattern baldness). Propecia is the first drug in that history to effectively treat male pattern hair loss in the vast majority of men who take it.
Minoxidil (loniten) was the first drug approved by the FDA to treat male pattern baldness. For years, minoxidil, in tablet form, has been widely used to treat hypertension. It also had many side effects. People taking the drug grow their hair in unexpected places like cheeks and back, some even growing hair on their foreheads.
– Some researchers have decided to place minoxidil topically on the head. In this case, hair growth was different depending on the degree of hair loss.
---
every things about hair transplant in Iran and before after photos of that.
---
Diet for hair loss:
the protein in the food strengthens the hair structure and reduces its fragility.
Vitamin deficiency can also lead to hair loss and thinning. For example, vitamin B deficiency, which plays a role in bloodstream, has a great effect on hair growth so dandruff can be a sign of vitamin B complex deficiency.
Usage of 100 mg biotin daily of stop hair loss in men, which is found in corn, barley, walnuts, peanuts, boiled eggs, and cabbage.
vitamin C strengthens and softens hair strands, this vitamin is available in tomatoes, citrus fruits and vegetables which prevents hair from breaking and shattering.
iodine is one of the factors affecting hair health and its deficiency slows hair growth. Seafood, mushrooms, asparagus, garlic, spinach and sesame eggs are full of in iodine.
because iron deficiency causes the hair to lack sufficient oxygen and weakens the hair roots.