How to increase the size of your breasts? The question is, when I was researching, I saw a lot of people looking for an answer.
Well the answer to this question is in this article. Just take up to 7 minutes and get all you need to know about increasing the size of your breasts.
Well-shaped and standardly big breasts are One of the positive features that every up to date and well-shade lady has.
The aim of this article is introducing different surgical and non-surgical method for enlarging the size of your boobs.
10 amazing Ways to Increase Breasts Size
 1.breast Augmentation
Breast prosthesis breast implant, or Augmentation Mammoplasty, are the procedure in order to increase boobs size.
Actually mentioned operation is one of the most popular cosmetic surgeries that many ladies are into it all across the world.
Breast prosthesis is used to create larger and bulkier breasts or replacement of part of them that has been lost during lactation, pregnancy, weight loss, malnutrition or factors such as cancer or stroke.
Breast enlargement by surgery is a safe, minimally invasive cosmetic procedure performed in a one to two-hour process under general anesthesia. However, it is advisable for the practitioner to attend a consultation with the surgeon prior to preparing for this surgery, and to identify different methods of breast enlargement and size and type of prosthesis according to the body shape.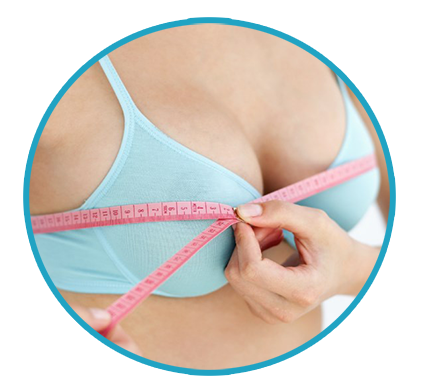 Iran has one of the best choices for breast augmentation with the best plastic and cosmetic surgeons, as well as the most affordable prices worldwide.
Breast fat injection is actually a way to enlarge the breasts, and is more suitable for ladies who are not interested in going under surgery. Fat transfer to breasts does not require surgery or the usage of a prosthesis.
In this procedure Fat is grafted from one's own body. In this method, fat is injected beneath the breast tissue to form them.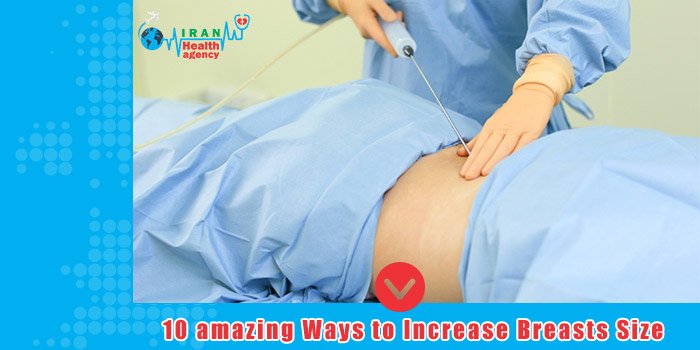 In the fat injection procedure, fat taken from a person's body is injected into the beasts after refining alone or in combination with concentrated platelets.
A lady who intends to inject fat should have enough fat under their skin. Noted that fat injection adds 1 or half to the size of breasts it is done under general anesthesia and in the operating room.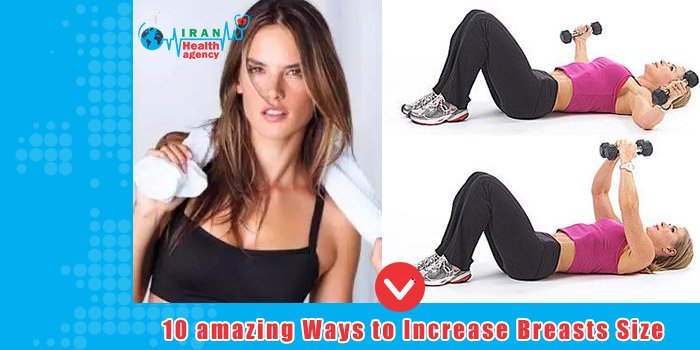 3-The role of exercise in having large breasts
You may have frequently heard that sport is a greatest cure for every problem.
That an absolutely true claim, exercise can boost morale, lose weight, fight anxiety and depression, and along with all this, it will increase the size of the breasts.
There are some example helping with the largamente of boobs' size:
Sit on a chair with a flat back and hold a 2.5 kg weight in each hand. Your hands should hang around you, and your waist straight. Now raise your hands outward and up to the level of your shoulders. Count to 5, then return to the first position. Do this exercise 3 sets of 5 repetitions each day.
Regularly do "push up "exercises to help build muscle in your chest. Lie on your stomach, bend your hands from your elbows, place your palms on the floor, and spread your shoulders wide.
Depending on your physical strength, lean on your knees or your toes, your        back should be straight. Now with the help of the hands muscles, lift your body up and count to 3, then return to the first position and repeat this movement in 2 or 3 sets and 5 reps per set.
Lay on a short bench or desk, and keep your hands around your body in parallel with your shoulders.
Hold a 2.5 kg weight in each hand. Now slowly lift the weights till your two hand touch each, noted that your elbows must be straight. Now get your hands in the first position and do this move 3sets and 10 times per set.
4-drinking Carica papaya juice or milk daily
Put milk and Carica papaya juice in your daily diet and see how it helps to increase the size of your breasts. In fact, papaya juice and milk contain vitamins and minerals that help the breasts grow. If you can't get papaya juice, use it in a fruit salad or smoothie. Interestingly, the banana milkshake also helps breasts grow.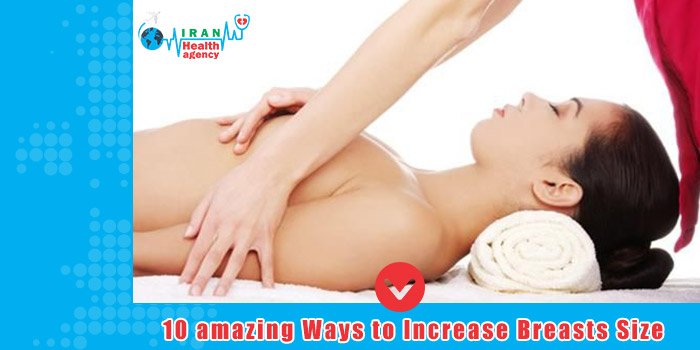 5-Breast Enlargement with Massage
Massaging your breasts regularly can greatly increase the size of your breasts. Massage will help you in two ways. In the one hand it improves blood circulation and in the other hand, it enlarges the breast tissue so it makes them stronger and bigger. You can use almond oil or olive oil to massage the breast.
How to Massage Your Breasts for enlarging them?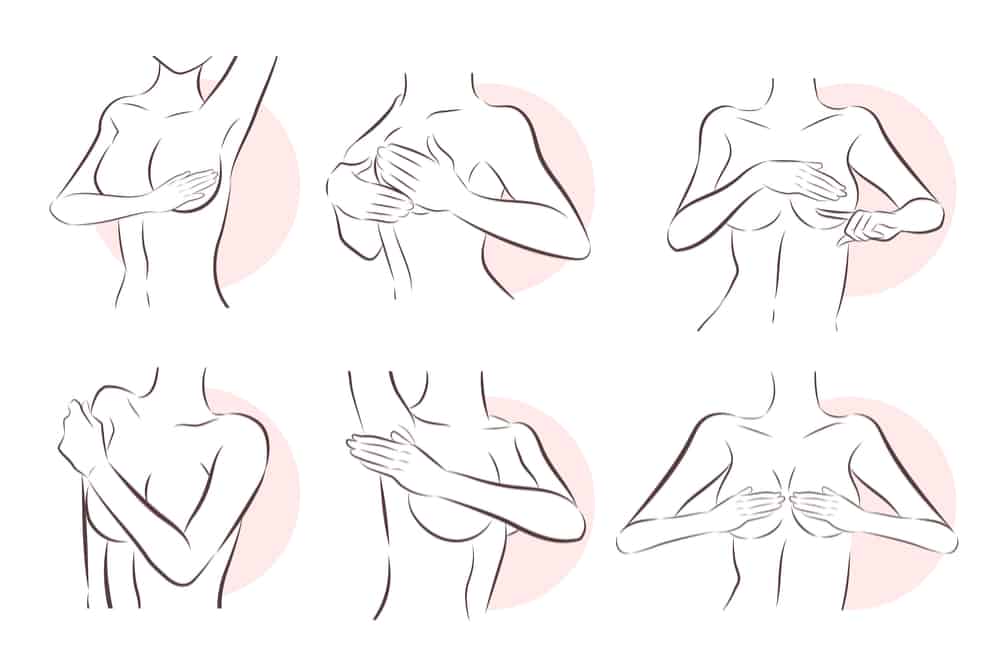 Pour some oil on the palm of your hand and make it warm by rubbing your hands to each other.
Place your hands on your breasts and massage them in circular motions inward.
Make 100 to 300 circles each morning and again before bed.
Repeat once or twice a day for 1 to 2 months.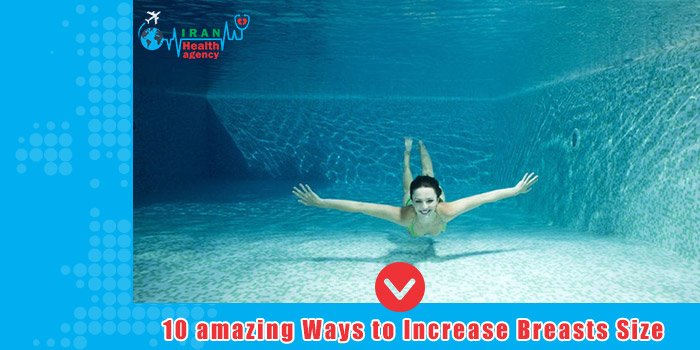 6-swimming and tightening the breasts
Swimming is one of the most effective solutions for enlarging the boobs; and Frog swimming is the best one in comparison to other types, because in this method of swimming, the back and chest muscles are forced to resist water pressure.
In fact, water pressure itself is a form of extraordinary massage for the breasts
To tighten the breasts, keep your feet on the floor of the pool until the water covers your shoulders. Raise your arms and lower them slowly in front of you. Repeat this action 5 times. This will have a high impact on the firmness and shaping of the breasts.
7-Larger breast with foods containing phytoestrogens
Phytoestrogens are useful when your estrogen levels are low, and also phytoestrogens help to increase the size of your breasts.
Studies have shown that phytoestrogen pills increase the amount of breast tissue in premenopausal women
Good point is that Many delicious foods contain it, so adding them to your diet doesn't hurt.
Some phytoestrogen-rich foods:
Nuts like pistachios, walnuts, peanuts and chestnuts
Drinks such as red wine, white wine, black tea and green tea
Fruits like peaches, strawberries and raspberries
Flaxseed
Green beans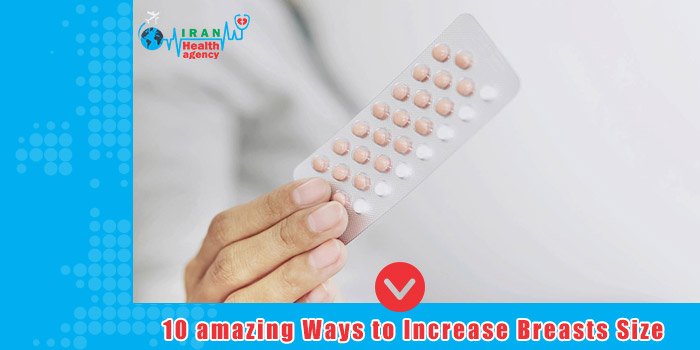 8-contraceptive pills increase the size of boobs
Of course, if you take any of these tablets (especially jasmine) for 6 months (2 days 6 days) you will have one to two size growth in the breast, but don't forget the side effects of these medications.
(Depression, heartburn, headache, headache, laziness of the ovary, etc.)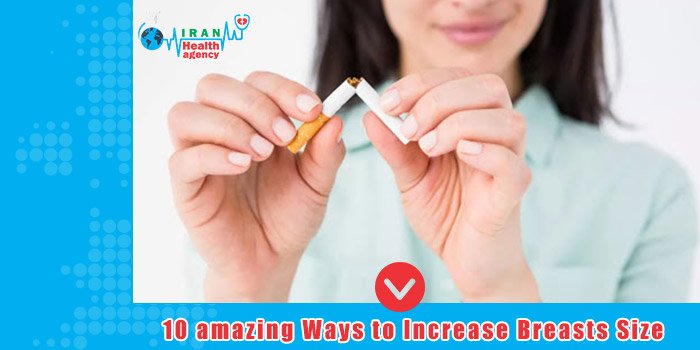 9-smoking stops the growth of breasts
bad habits can stop your breasts from growing. For example, smoking prevents breast growth. Excessive consumption of alcohol not only destroys the breasts but also causes cancer. Too much coffee, too much work (and thus too much stress), not enough sleep, are other causes of breast growth stop.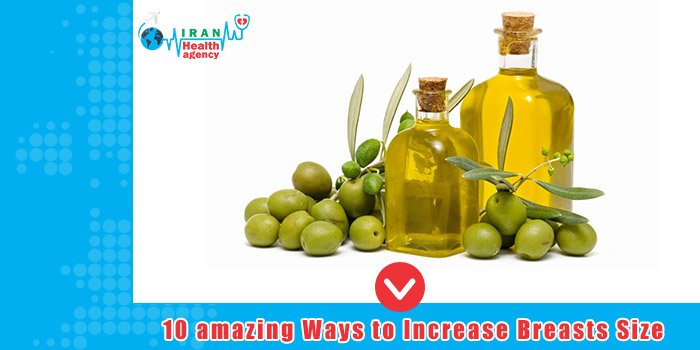 10-Medicinal herbs suitable for increasing breast size
Fenugreek: This plant has a substance called diosgenin that this powerful substance stimulates breast tissue growth through hormonal effects.
potatoes :- either alone or in combination with fenugreek increases breast growth
Fennel – Fennel has estrogen and has been used for centuries to increase breast size.
Fennel seed- This seed is used to stimulate lactation, to treat infertility, improve the size and appearance of a woman's breast.