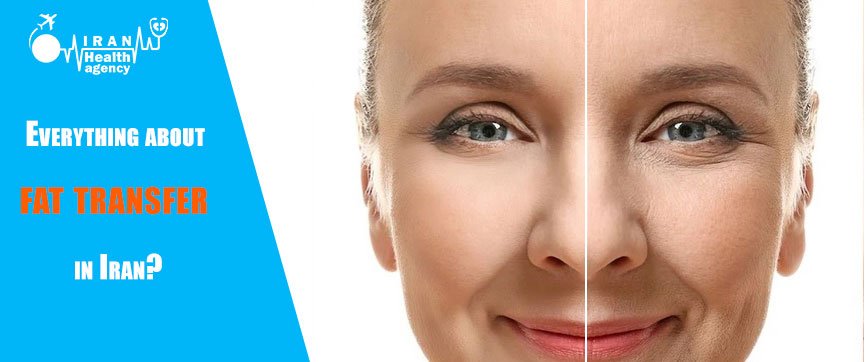 fat transfer in Iran fat injection to breast, butt, hands, lips, face and … cost of each and details about fat transfer in tehran, mashhad and shiraz iran
Your fat cells are not valueless; they are not only in the right location. Fat transfer in Iran suctioning your excess fat and injecting in desired area is actually a non-surgical procedure in order to volume or reshape the body part and smooth face.

Everything about fat transfer in Iran?
When it comes to travelling to abroad for fat transfer or any other cosmetic surgery, Iran is an option on the table.
Actually what will be offered for fat transfer in Iran easily beat the justification like extra miles and so on.
Benefits of fat transfer in Iran by Iran health agency:
Best experienced and board certified surgeons
Variety of cutting –edge treatment methods
No waiting list and everyday surgery including weekends
Convenient communication and supporting 6 languages
Tailor-made treatment plan and unique itinerary
Personal interpreter during the treatment moment.
Word-class hospital, clinic equipped with up to date tools and facilities
Free online medical consultation and in person re-evaluation
Super affordable price and 50 to 70 percent saving up
Comfortable commuting and private vehicle
Clarification of total price in advance and no hidden charge
airport CIP services
local sim card and welcoming meal
IRAN: stunning UNESCO world-heritage country is ideal for a short break
How much does fat transfer cost in Iran?
Actually fat transfer price in Iran is a procedure not having fixed rate. cost of fat transfer in Iran relays on amount of fat and the method employed for fat extraction.
Overly, price of fat transfer in Iran is defined during two steps. First step:500$-900$ for fat grafting. second step:500$-1000$ for fat injection in desired area.
Iran health agency as a medical tourism facilitator strongly believes in the philosophy that all performing a certain level of quality at the lowest price.
If you want to spend less, go to plastic surgery in Shiraz.
What is included in the price of fat transfer in Iran?
1-consultation with the surgeon 2-requiered health test 3-operation 4-operation room and anesthesia 5-hospitalization
fat transfer in Iran, all necessary information:
first of all, let's start with the description of fat transfer: fat transfer also known as fat grafting, fat injection or lipofilling is a none surgical procedure following two steps.
1- Excess fat suction
first step is suctioning the excesses fat employing two different methods either body jet or Lipomatic .2-second step is injection of collected fat from previous stage.
fat,thr required fat is removed utilizing the thin and small needle under the skin which is called Liposuction procedure .
This part must be done with great care and attention because the maintenance and health of the extracted fat cells are of the utmost importance.
Should be mentioned, Contrary to popular belief, fat suctioning is not considered a weight loss operation and we should not unreasonably expect significant weight loss.
2-seprating from extracted substance
In order to fat injection, only pure fat cells are needed. Therefore, fat should be separated from liquids and substances that have been suctioned along fat.
A centrifuge is used to fulfill this step. Centrifuges at high speeds produce centrifugal force and separate and purify fat.
3-fat injection
After purification step, the injection of fat into the target organ will begin. At this point, the specialist or plastic surgeon in Iran will inject fat using a special kind of syringe into the specified organs to achieve the desired results.
Different types of fat transfer in Iran:
Face fat transfer in Iran
For some people no matter female or male, skin rash and premature aging are the result of the loss of fat under the skin. In these people, the aging process itself is not only reason for the drooping skin. Rather, reducing the volume of the face makes the skin look older.
For these people, Injection of fat for facial rejuvenation in Iran to tighten the skin is quite practical solution. Actually Fat injection is a practice that can help you achieve the following goals:
Fill the face pit
Bulking the cheeks
Pimples treatment
Fill the hole under the eyes
Skin Rejuvenation
Bulking the lips
Filling face lines like a laugh line
---
we offer you to see the face lift page in IRAN HEALTH AGENCY for Learn about prices and their different forms
---
Breast augmentation with fat transfer in Iran:
Breast augmentation with fat transfer is normally great option when a patient would like to have bulkier breast.
The only negative point of this procedure is that it doesn't work will all types. The necessary condition is to have the skin with the right elasticity and shape of the breasts. But if you have weak skin or your breasts are drooping or you want to increase the size of your breasts, this is not the way for you.
related post about breast augmentation: breast implant in Iran
Butt augmentation with fat injection in Iran:
The bum lift or so called "Brazilian butt lift "using your own fat is a procedure appropriate for those desiring to have shaped and more curvaceous.
The same procedure also works with bulkier hips.
relatet post about butt augmentation: BBL in Iran
Fat injection for hand rejuvenation:
If your saggy or wrinkled hands skin are on your nerve. fat transfer is to your hand is a safe, non-invasive procedure.
The aim of the operation is to Injections increase volume, wrinkles improvement and covering the vessels and tendons under the skin and enhance overall skin quality.
How to get prepared for fat transfer in Iran?
Regardless of the type of surgery suggested, drinking water adequately before and even after fat transfer in Iran is crucial for achieving the best results and fast recovery duration.
Quit smoking at least six weeks before surgery to better heal and prevent scarring.
Avoid taking aspirin, non-steroidal anti-inflammatory drugs (NSAIDs) and vitamins that may increase the risk of bleeding.
You need someone to take care of you at least 24 hours. Iran health agency fulfil this duty by assigning it to your personal assistance.
So you will be needless of bringing any partner and excessive expense for him or her.
What will happen on the day of fat transfer in Iran?
Your fat injection in Iran will be definitely done in a first grade hospital to minimize the potential risks and normally under both local and general anesthesia.
You need to take medications to be as comfortable as possible. Injectable anesthetics may be used repeatedly for fat transfer; even general anesthesia may be used occasionally.
The duration of this operation depends on amount of fat you need to extract and how many locations it will be injected take. It is clear that less fat is needed to fill the face than the chest and hips.
Both normally 1:30 minutes is at least required for both extracting and injecting fat.
Since the patient health is the first priority, For the safety of your injections, various monitors are used to check your heart rate, blood pressure and oxygen level.
Your plastic surgeon in Iran will follow a plan that has been coordinated with you in advance on the day of consultation.
When the fat injection is started, he may use several treatments, or change his method to obtain the best results. It is important that you feel comfortable and trust your doctor.
---
Other service you may like
Botox in Iran is another service you will find on this page, all information about it.
---
You should take care of the area after the fat injection in Iran. You may need to apply a protective covering to the liposuction area to help with tightening the skin in that area. Some patients report feeling pain in that area, such as when they have done an intensive activity.
Post-operative instructions of fat transfer in Iran:
After you inject fat, you need to carefully follow the recommendations below as well as the recommendations of your doctor to get the best results. Adherence to these recommendations is very important and neglecting this can lead to postoperative complications.
After the fat injection, the injection site becomes slightly swollen. That's why you should start walking and moving after the operation (very light mobility) to reduce this inflation. Moving and walking will also help prevent blood clots in the injection site.
You have to use elastic and injectable gins. These genes are specific to the location of fat donation in your body. (The place where fat was removed.)
You also need to use cold compresses to prevent swelling. The use of cold compresses can greatly contribute to controlling inflation.
You should avoid heavy workouts until a few weeks after the operation.
If you see any infection, bleeding, etc. after surgery, tell your doctor immediately.
How long is recovery duration after fat transfer in Iran?
Your doctor will advise you on how to take care of fat extraction areas. Recovery after fat transplantation varies. The following subjects are some general post-operative care for recovery:
Inflation and bruising are evident in the first week after surgery, and you can rest at home for some time.
– In the second week, the bruise disappears, but you may still have swelling.
– Most people get a good recovery in 7 to 10 days, but you may still not be ready to start routine activities.
– By the third week you will be more like yourself. A mild makeup can help relieve symptoms of swelling and bruising.
– As inflation decreases, you may notice changes, but complete eradication may take several weeks.
What are the pros fat transfer in Iran?
As you know, for facial beauty, there are several techniques and material for removing wrinkles and lines such as Botox injection, gel injection and more. Butte fat injection method has advantages over similar methods, some of which are:
This is a natural procedure. As you know, fat, unlike gel, is a natural substance produced by the body itself.
Safety and effectiveness in comparison to other ways.
The body is less likely to react to an injection of fat (allergic reactions). Because fat is part of the body's own tissue and returns to the body itself. In most cases (about 99%), the body is unlikely to respond negatively to fat injection.
The durability of injected fat is much more than other methods such as gel and fillers.
Fat can be injected into many body parts. In addition to the face, fat can also be used to make the abdomen, thighs, hips and more.
Injecting fat does not require a long time to rest. In this way, you can return to your daily activities after the injection.
The cost of this method is comparable to similar methods. Because fat will come out of your body, you just need a cosmetologist, a special syringe and some accessories to do it. So you will not incur huge costs.
What are the side effects of fat injection?
As mentioned earlier, this is a very low-risk procedure with no specific side effects. However, any treatment may have side effects, even if they are temporary.
When removing fat from your target organ, you may feel pain, burning and a little pressure in the area that is normal and will be alleviated with the use of sedatives.
A few days after the operation, the area where the fat has been removed may develop irritation, swelling, bruising, and a type of blood fluid that is completely normal and has no worries. Also, the area where the injection is made will also have swelling and bruising that will resolve itself naturally.
Another point is that there is a possibility of paleness as well as scarring near cut sites for fat removal, which is quite normal.
How long does fat transfer last?
As you know, people who want to lose weight are concerned about burning fat. These types of people try to eliminate or burn fat by exercising and … So fat, including belly fat and so on, is lost by exercising. Therefore, injectable fats will also be eliminated. It is up to you and your activity to know when fats are eliminated.
Fats are also absorbed by the body, which is a key factor in maintaining fat. But overall, the persistence of fat injections is high, and it usually takes several years for the effect to completely disappear.
Can fat transfer be transferred to breast?
Breast fat injection is one of the breast enlargement ways. during the fat injection procedure, fat taken from a person's body (belly, hips and laps) is injected into the breasts after refining either alone or in combination with concentrated platelets.
Does insurance cover fat injection in Iran?
Like any other country, fat injection or fat transfer in Iran as a cosmetic procedure is not covered by any basic health insurance.
Generally, since cosmetic surgeries are optional and not essential to save or improve the body functioning, they can't be supported by any insurance company.
Does fat transfer cause scars in body parts?
Among three steps of fat transfer procedures, only fat removal stage leaves some small scars.
However, as the body jet or lipomatic are tiny, consequently the scars are also tiny.
All above scars are in the not visible parts and blend after a while.
hydrogel or fat injection to buttock? which one is better?
Hydrogel is volumizing substances, such as silicone but fat is taken from the one's own body so fat is superior to hydrogel.
Is fat transfer painful?
Since fat transfer is performed under anesthesia, patients don't feel any pain during fat extracting and injecting but normally you may face temporary pain after procedure controllable by painkillers.
Who is a good candidate for fat transfer?
People are good candidate for fat transfer who.
Don't smoke or can control even quit it.
Have enough fat in belly, hips or leg
Are at the Age between 30-65
Are in good general health
https://iranhealthagency.com/wp-content/uploads/2019/10/Everything-about-fat-transfer-in-Iran.jpg
362
865
Boroji
https://iranhealthagency.com/wp-content/uploads/2021/05/logo-iran-h.png
Boroji
2019-10-21 12:28:37
2021-01-16 13:03:03
fat transfer in Iran