The two main methods that a cosmetic surgeon can use to improve the appearance of your abdomen are Tommy Tuck (abdominoplasty) and liposuction. The goal of both is to create a smooth, firm, and beautiful abdomen. Both procedures are performed by plastic surgeons and are a type of cosmetic surgery. However, there are fundamental differences between the two in terms of surgical procedure, recovery time, and risks. Join us to give you the best answer for which is better liposuction or tummy tuck?" and know everything about the difference between Tommy Tuck and liposuction.
This article is according to your taste: every thing about gastric bypass surgery (You may be a good candidate for that)
What happens in Tommy Tuck and liposuction surgeries?
Tommy Tuck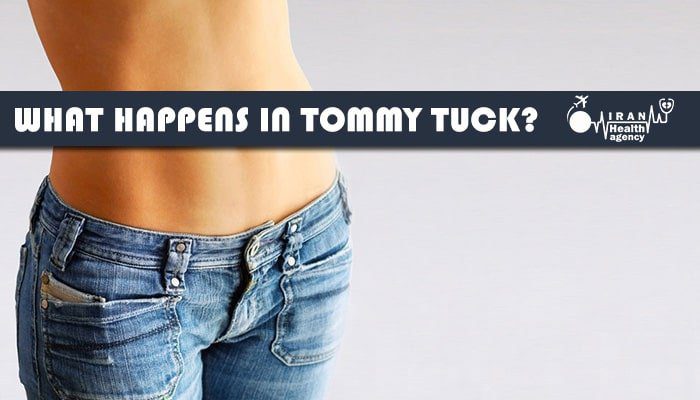 Abdominoplasty or Tommy Tuck surgery provides a smoother, firmer appearance to the abdomen by removing excess skin in the abdomen. Excess skin is often a problem after pregnancy or severe weight loss that does not improve with diet and exercise.
There are two main types of Tommy Tuck surgery. Complete abdominoplasty surgery and partial abdominoplasty surgery. Both types of surgery are performed under general anesthesia. Loose and sagging skin is removed with excess fat, and loose abdominal muscles are tightened. Stretch marks or lines on the skin created by weight gain and loss and old scars on the abdomen can also be partially removed with this surgery.
This surgical procedure takes several hours and the patient may be hospitalized for several hours or overnight.
cost of tummy tuck in Iran
Liposuction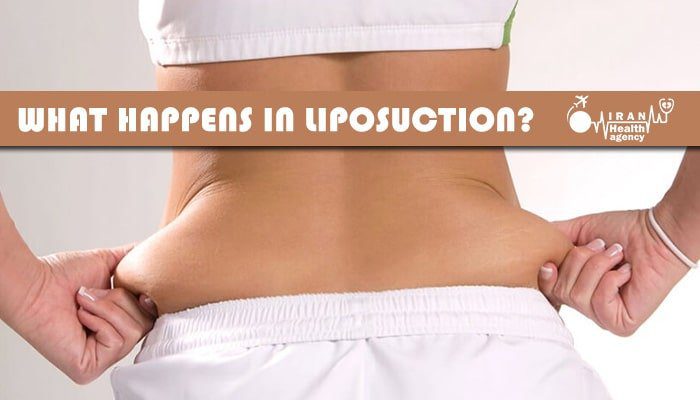 Abdominal liposuction is also performed to improve the appearance of the abdomen. As the name implies, liposuction is the removal of excess fat that can be performed on any area of ​​the body, including the abdomen, double chin, buttocks, and arms. In abdominal liposuction, you can remove the accumulated fat in the abdomen, which is not easily removed with diet and exercise.
During liposuction surgery, the surgeon makes small incisions in the abdomen, breaks down fat cells, and removes them from the body with the help of a suction tube called a cannula. Unlike Tommy Tuck surgery, liposuction surgery cannot eliminate the looseness of the skin and tighten the abdominal muscles. Also, this method cannot help reduce stretch marks. In general, liposuction surgery is more ideal for normal-weight people who have tight abdominal muscles and do not have sagging abdominal skin but some localized fat in the abdomen.
Liposuction is usually performed under general anesthesia, but in some cases, it can be performed under epidural anesthesia. It depends on the doctor's decision. If only a small part of the abdomen needs surgery, it can also be performed under local anesthesia. This surgery is usually done in less than an hour. The patient may need to be hospitalized overnight.
cost of liposuction in iran
Who is a good candidate for liposuction and Tommy Tuck?
The type of surgery for each patient is selected based on different criteria, the most important of which are:
Younger patients, who are less than 20 years old and have a small amount of belly fat and their skin has good elasticity, can achieve the desired result only with liposuction. Liposuction is also suitable for people with low-fat accumulation in various areas of the body such as the thighs, buttocks, and abdomen. However, liposuction is not recommended as a way to lose weight, so if you are obese, you should not have liposuction.
Patients who do not have noticeable abdominal fat but have sagging abdominal skin for reasons such as pregnancy or severe weight loss can only achieve the desired results with Tommy Tuck. However, abdominoplasty is not recommended in patients who intend to become pregnant after surgery, in patients with a BMI above 30, in patients who do not have a normal weight and intend to lose weight, and in those with severe heart disease.
Older patients with loose skin and cracks that also want to lose belly fat get the best results when they have liposuction and abdominoplasty at the same time.
It is recommended that patients who intend to perform any of these surgeries first reach a normal weight and maintain it for some time. They must also be in good general health.
You may also be a better candidate to do Gastric sleeve surgery
Be sure to read about it too.
How do Tommy Tuck and liposuction differ in terms of recovery?
The recovery process is different for each method.
Recovery after liposuction
Keep in mind that liposuction is not just for the abdomen and can be done for other areas of the body such as the buttocks, arms, and thighs and is generally used in body sculpting. Therefore, the recovery process in liposuction depends on the number of areas that have undergone surgery and the number of sessions required. The recovery period after this surgery can be as short as two to six weeks. The wider the surgical area, the longer the recovery time.
You may experience these symptoms after liposuction:
Swelling at the site of fat removal
Discharge and bleeding at the incision site
Your surgeon may recommend that you use a special gauze and bandage to reduce swelling and smooth out surgery sites. Because liposuction is an outpatient procedure, daily activities can be resumed relatively quickly. You can do most of your work within 48 hours of surgery. However, you should avoid heavy lifting and strenuous aerobic activity until your doctor recommends it.
Recovery after Tummy Tuck
In abdominoplasty, your incision is covered with a surgical dressing. This dressing should be changed regularly. Like liposuction, you need to wear a bandage, but it is usually needed longer. It takes several weeks for the wounds from this surgery to heal completely and for the person to return to daily activities. Recovery from abdominoplasty takes longer than liposuction; It usually takes several months (about 6 months) for the bruising and swelling in the abdomen to go away and the patient to be able to see the final result of Tommy Tuck surgery.
After a day, you should stand and walk (with help) to prevent blood clots. You may need to take painkillers and antibiotics after abdominoplasty to reduce the pain and risk of infection. Surgical drainage may last up to two weeks. You should also refrain from any physical activity or strenuous exercise until you get your doctor's approval.
Which is more painful tummy tuck or lipo?
Many patients want to know Which is more painful tummy tuck or lipo? In general, you will not have any pain during any of these surgeries. After surgery, the pain caused by surgery will be controlled by prescribing painkillers. However, Tommy Tuck surgery is generally a more uncomfortable procedure because it is more serious surgery. As mentioned in the previous section, the recovery period after Tommy Tuck is longer and you have more limitations in movement and sleeping. The drainage process in Tummy Tuck is also annoying for many patients.
cost of weight loss surgery in Iran
Liposuction vs abdominoplasty: which is more effective?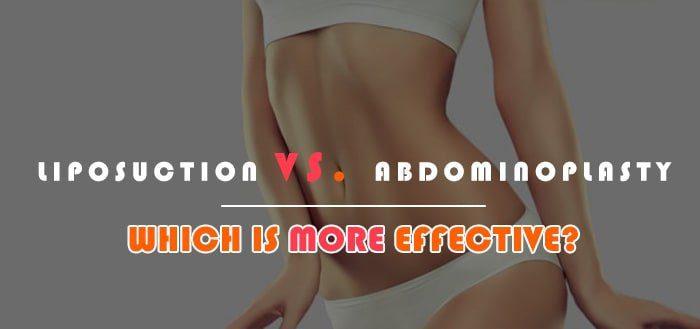 It depends on the patient's age, the degree of sagging skin, a history of pregnancy or major weight loss, and the patient's expectation of surgery. To summarize the difference between the two methods, liposuction is suitable for any part of the body that has excess fat, but Tommy Tuck only removes belly fat. Liposuction is an outpatient procedure that is usually performed under local anesthesia, but abdominoplasty is performed under general anesthesia with large incisions and is more serious surgery. Complications and recovery time in Tommy Tuck are more than liposuction. In Tommy Tuck, there is no loose or sagging skin after surgery, while in liposuction this may happen.
It is very important to know that no surgery, whether abdominoplasty or liposuction, is a definitive way to treat abdominal obesity. If you do not have a healthy and balanced diet and do not exercise regularly, it is possible that you will gain weight again or even become obese and the results of surgery will be negatively affected.