Get rid of scrappy beard and mustache only by taking a fly to the "capital of plastic and cosmetic surgeries world", a vast country named IRAN .thank to the latest medical technology ,the most number of patient happy with beard transplant in Iran ,is our honor and strength.

Iran with the deep culture and civilization has been always a perfect destination for traveler.
Enjoyment and trip are always necessary but when you combine it with a goal and target, outcome is more pleasant.
Beard transplant in Iran: (what is necessary to know about beard transplantation.
Beard transplant is type of facial operation that a surgeon transfers hair from other back of the body usually from base of the scalp at the back side or under the man's chin to the face and those patchy areas. Beard transplant is a delicate job and surgeon has to get each individual hair point into a right direction.
Advantages and disadvantages of beard transplant: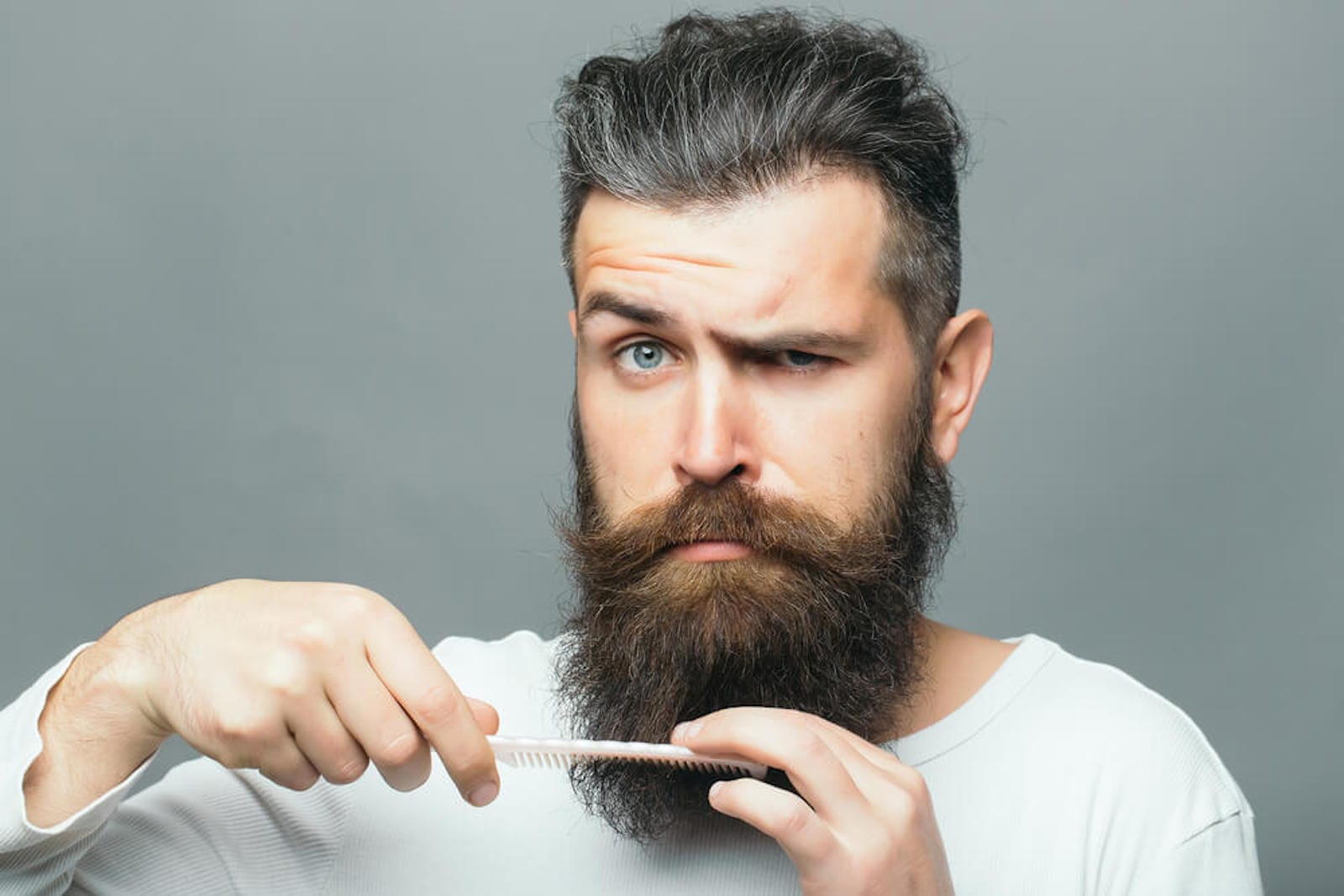 First. let's go through the positive point of beard and mustache transplant
1: Reaching the desired appearance. According to the statics, bearded men are perceived as stronger supportive ones
from women point of view and also more respectful by the other male.
Actually having thick and shaggy beard illustrates masculinity and attractiveness.
The incisions and notch made on your face are so tiny they don't hurt more than a small pinch.
3.another pros of beard transplant can be minimal recovery time around five hours and at the worst condition you must put up with few days of slight swelling and redness.
see different methods of hair transplant in Iran on this page
What is bad about beard transplant:
I can only come up with financial aspect of beard transplant. That is the time I have to recommend IRAN AS   a destination of medical tourism filed including facial hair transplantation such as beard transplant mustache and eyebrows transplant.
So overlay IRAN omit all your concerns .so my recommendation is giving a shot to beard transplant in Iran.
Cost of beard transplant in Iran 2021
1: affordable price
Let me start the explanation with mentioning the beard transplant cost in other countries.
In the United Kingdom, for example, prices range from $3,500 to $15,000 depending on the reputation of the doctor, technique used and the number of hairs you want to get transplanted. In the USA or Canada, this surgery is done with a higher budget, from $7,000 to $25,000.  While facial hair transplantation such as beard transplant cost in   Iran falls somewhere between 500 $ -900 $.
2: proficiency and experience :
In terms of Iran positive reputation in cosmetic and plastic surgery beside hair transplant facial and also beard transplant have succeeded in capturing   men's attention, Iran health agency has been trying to cooperate with high-experienced surgeons and doctors to offer the world -class   services to every single one who has trusted us. Not to mention that most of top surgeons we are cooperating with   , has been graduated from top –rated medical universities in aware and always updated with the most updated technologies and Techniques .
3: clinics and hospitals:
there are plenty of hospital and clinics in Iran equipped with the most recent facilities and equipment
---
eyebrow transplant in iran is another service in IRANHEALTHAGENCY you can see it
---
How is the beard transplant procedure in Iran?
Beard transplant procedure in Iran is as same as regular hair transplant in Iran. This action is involved in harvesting hair grafts from the scalp at the back and transferring them to facial areas with thin or no hair.
Hair transplant methods have been fully explained. there are two common methods for beard transplant in Iran; one is FUT (Follicular Unit Transplantation) and another one is FUE (Follicular Unit Extraction). Let me add the incisions in the recipient area such as beard and mustache are much smaller comparison to the ones have been made one the scalp in hair transplantation.
Medical tourism in Shiraz includes services such as hair transplantation in Shiraz, beard transplantation in Shiraz, dental implants in Shiraz and all the cosmetic procedures available on the site.
Maybe you would like to see the most touristic city of Iran while using medical services!
Beard and mustache recovery duration In Iran:
The side effects of beard and mustache are redness, itchiness maybe swelling and some tolerable discomfort for few first few days.
The second expectation is falling planted hair during the two first weeks. According to regular and natural process new hair will grow up after 4 months.so will get rid of patchiness on your beard or accordingly mustache areas.
When it comes to what to do or not to do:
Every surgery requires some pre and post care. Let's learn more about does and don't;
Pre-surgery
Not to take some medicine such Aspirin from 10 days before of beard transplant in Iran
Not to take some anti-inflammatory medicine at least 3 days before beard transplantation
Taking a vitamin c tablet, a full week before the beard trans plant in Iran will lead to sooner recovery and heal
Not caffeine in the morning of hair transplant surgery in Iran to avoid the risk of bleeding increment.
Post-surgery
Don't wash the area for at least 5 days
Avoid smoking and drinking alcohol
Don't go swimming and using hot saunas and tubes
Stop intensive and intense physical practice
Avoid some blood thinner medicine
Don't rub and scratch you transplanted beard
Who can be a good candidate for beard transplant in Iran?
The ones having sufficient hair in the donor area can be an appropriate candidate for beard transplant in Iran. Not to mention that having adequately matched hair in donor area and beard area in color and texture is the primary essential item. In general, there is no concern  for the vast majority of candidates.
You are probably a suitable  candidate for beard transplant in Iran if you Prefer to Conceal some wound, scar, trauma left from unpleasant event.
Suffer from shaggy and patchy mustache
Simply like to get better appearance by having fuller beard and mustache
Desire to have hairier and thicker sideburns.
Patience, realistic expectations, following the doctor's recommendation will have a satisfactory   outcome.
What Iran health agency offers us in beard transplant package in Iran?
Free consultation by our experts and clarification of all beard transplantation aspects in Iran
Invitation letter and providing the patient with medical visa
Transferring from the airport to the hotel
Accommodation according to the patient will
Interpreter during patient doctor visits and even for personal activities
Follow –up actions and 24-hours services
All lab tests and medicine cost
First class hospital and clinics
Top-rated surgeons and doctors
Transferring from hotel to the airport
Providing CIP services on the back flight at the airport
24-hours after services and post- surgery consultation in case of any problems
Does beard transplant last forever?
The results of a beard transplant will be permanent. New hair grows soon and continues to grow for many years, since this is the main natural feature of these hair. In other words, this type of hair is quite resistant to shaving and shortening.
Does beard transplant leave scar?
Honestly yes but the hair transplantation on the cheeks area, chin and cheekbones can grow normally without any scars or wound, and also different methods have the different shape of scar but the only place where it can be injured is the hair donor which is usually behind the hair. It is also a narrow line that extends horizontally and is not easily visible.
Can I shave my beard after beard transplant?
Usually shaving should be avoided within 10 days to the first two weeks after beard transplantation. But you need to know that this length of time varies for different patients and should be determined by your own surgeon. Some patients can shave their hair with caution after a week.
How many grafts do I need for a full beard?
The number of grafts needed for beard implantation may vary greatly for different people according to the density. But on average, the number of needed grafts includes 300 to 600 grafts for mustache, 600 to 800 grafts for a full goat beard, 200 to 350 grafts for each beard line, and 500 to 1000 grafts for hair growing on cheeks.
Does a beard transplant hurt?
No. beard transplant procedure is performed under mild local anesthesia. You will only feel a slight pain when the anesthetic is injected. Surprisingly, patients only feel a very slight pain so they can watch TV, listen to music or even chat during the surgery. Some patients may feel discomfort for one to three days after surgery, which is easily controlled by painkillers.