dental veneers in Iran is no longer a dream.
You might have looked at the celebrity teeth with regret and thought they might have had this model of a tooth congenitally, and in your dreams, you would have thought of the Aladdin's lamp and what if the giant had a few seconds to wish for a Hollywood smile or Those who know a lot about medical information and know that medical science and dentistry have now come to a place that can make you a beautiful, natural smile in a matter of minutes, but how to spend the rest of the month with little money left ,wipes the dream cloud above your head off.
But When all else fails, smile.
Dental veneers in Iran in order to build a Hollywood smile is a beauty emphasizing way. if your chipped, worn, uneven and discolored teeth get on your nerve, give a shot to dental veneers in Iran a super cost –effective platform for dental services.
Cost of dental implants in Iran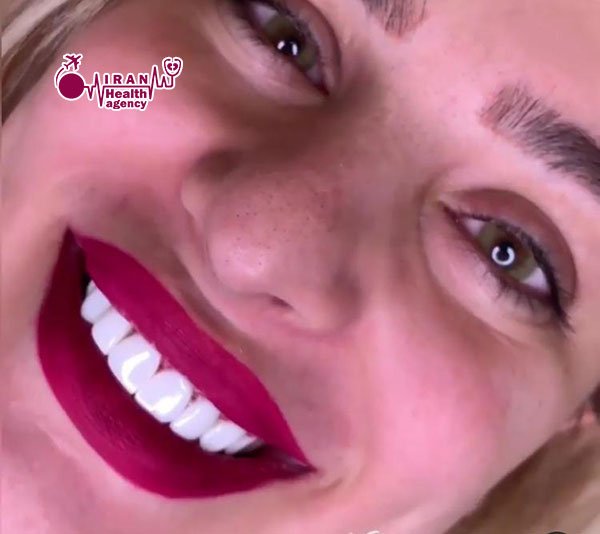 Do dental veneers work with missing teeth?
Missing teeth is not an issue fixable by the help of dental veneers. You can first get implanted a tooth-like artificial to fill the gap between your teeth then in order to improve its aesthetics go through dental veneers made of different material including porcelain, composite, ceramic and etc…
How much does dental veneer cost in Iran?
Multiple factors define the final price of dental veneers in Iran including material, method, number of defected teeth. reputation of dentist, destination and case severity. generally average cost of dental veneers is around 80$-120$ per tooth.
Who is the best dentist in Iran?
Iran health agency selectively cooperates with board –certified dentists who have compatible with skilled dentists of developed countries such as UK and USA.
Some of Iran health agency's dentist are: Dr. Maziyr ,Dr.Khanchi, Dr.Aktari. Dr.sepehr
can veneers fix crooked teeth?
The answer is if you are suffering from slight misalignment that doesn't cause problem with chewing and biting. dental porcelain veneers will reshape your crooked teeth perfectly but in case of severity you might be recommended to get your teeth straightened in advance before undergoing dental veneers.
How to brush our dental veneers?
Three action play the main role in caring the dental veneers:
Brushing: brush your veneers at least twice a day using toothpaste free of abrasive substance and suitable tooth brush
flossing: floss at least once a day specially after the meal
rinsing: an alcohol-free mouthwash is necessary to protect the veneers health. Use it once or twice a day.
Do dental veneers damage teeth?
dental veneers not only ruin your natural teeth but also enhance the aesthetics of your smile and frontal teeth provided that gets done by skilled dentist aware of the most unique and appropriate method for each case and high quality material.