Ear surgery in Iran or otoplasty:
Ear surgery  or Otoplasty in Iran or   in any other country is famous as a cosmetic operation reshaping outer ear or actually in other word the re -correction  of  pinna.
Maybe you would like to see all cosmetic surgeries in plastic surgery in Iran!
Stick-out ears or Prominent ears can be bothersome specially for children who might be bullied by the other ones. Although this operation is common among children but there are the plenty of adults enthusiastic about appearance improvement by having revision of outer ear.
Ear surgery in Iran what will have for you?
medical science   coming up with new cosmetic surgeries utilizing the most advanced facilities and methods has removed all concerns about deformity of ears.
Iran as "capital of cosmetic and plastic surgery world" by stabling the price and ear remodeling expense could succeed in operating more than 20000
Positive result surgeries over a last year.
What statics shows in Germany is about people who underwent otoplasty to get rid of protruding ears significantly had much better attitude toward life. more courage to counter the life difficulties, better self-confident, whit no difference among men or women
Andreas Neumann, Department of Otorhinolaryngology, Saarland University, Homburg/Saar, Germany (2015)
 If you do not know the city of Shiraz and you are looking for cheap plastic surgery in Iran, do not miss the following:
how much does an ear surgery cost in Iran? (2021 update)
As any other plastic surgery in Iran some important items significantly play roles in defining ear surgery cost in Iran such as reputation of surgeon, grade of clinic and hospital.
All in all, ear surgery such us any other cosmetic operation is much more affordable than the other countries,
For instance, the average cost of otoplasty in united states is 3950 $
But remodeling ear surgery fall somewhere between 1000$-1500$.
Different methods of Otoplasty in Iran:
Protruding ears due to genetics, over development  & underdevelopment of cartilage or injury, doesn't have negative affection on hearing .so the surgery predictably is a so simple and safe operation since the outer ear undergoes   the surgery.
There are three main common types for ear surgery in Iran:
Ear augmentation is related to the pinna which is underdeveloped or none –excited known as microtia.
Otopexy  is an ear pin back or flattens stick-out ears.
Ear reduction: obviously it works will too big ears in order to reduce their size.
Is age an important factor for ear surgery?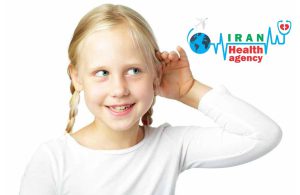 Many experienced surgeons say, for achieving perfect outcome, ears must reach their full size. Which normally happen by the age of 5, for infants', surgeons employ another Technic named Ear splinting;
The procedure of ear splinting, surgeon utilize splint to remodel the soft cartilage. The adjusted splint is supportive part to ear.
Approximately after 6 months, cartilage start to getting hard for remodeling with splints.
There is a clime that, Otoplasty procedure between the age of 4 to about fourteen aid more to mold the capacity of ear cartilage. Obviously modification of younger ears having more flexible tissue is much easier and practical than older ones.
How is ear surgery performance in Iran?
Ear surgery or otoplasty can be carried out by either a plastic surgeon in Iran   or a ENT (Nose, ear, throat) specialist.
Ear surgery normally goes on under local or general anesthesia differing in number of age.
Surgeon by making incision according to desired outcome in the behind of ears to pin back or flatten stick-out cartilage and sometimes utilize the mentioned technique for deformities such as (microtia) . But in most cases incisions are barely visible.
Ear remodeling surgery normally takes 2-4 hours.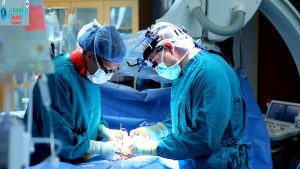 Post-surgery instructions and follow-up tips:
1-the bandage or pressing dressing is in order to cover wound  and also  hold the external ear in the desired and suitable new position .so don't remove it till getting the doctor's confirmation .
2-if you counter the severe pain let your otoplasty surgeon know it as soon as possible because as a regular expectation the patient shouldn't have intolerable ache.
3-see the doctor after one week to remove the bandage and replace it with thinner head band
4-take the medicine prescribed by your ear surgeon in Iran regular.
5-  Do not self-prescribe anti-inflammatory pain drugs because they can slow healing process and cause bleeding.
6-gently remove all the crust with a Q-tip got wet in hydrogen peroxide it helps wound edges with faster healing and less obvious scar.
Can I ask about recovery duration?
Surly, the patient will have bandage around the head and ears to avoid wetness, potential negative side effects and cold.
When the bandage is removed thin headband can prevent the ears from movement or pulling forward if you repeatedly turn during asleep at night.
Ruthie activities such as school or work can be started within a week and other regular actions like sport must paused at least for 2 weeks after operation.
Potential risk and complication of ear surgery in Iran?
Scar: since there will be a very slight incision behind the ear, the scar will be barely visible.
Changes in skin sensation.During ear surgery in Iran, maybe, some changes occur in skin sensation around the ear. Let me mention it that it is totally temporary and will disappear after while.
Ear surgery may cause unnatural contours that make ears appear to be pinned back. Unless it is done by an experienced surgeon.
Cosmetic surgery can be performed in Iran at incredible prices, and Iranian surgeons are known around the world for their high skills and experience.
If you have information about other services besides ear surgery, refer to cosmetic surgery in Iran.
How is the ear surgery procedure by Iranhealth agency?
1-Initially, an online consultation with surgeon via what's app or any other media you are easy at
2-reviewing your medical history to recognize if you are a candidate for an ear surgery in Iran or not.
3-after getting the doctor's approval, we will start to providing initial preparation for your arrival to Iran such as flight (according to the patient will, traumatic visa, transfer (airport. hospital. hotel pick-up and drop off)
Accompanying Interpreter, the entire time you stay in Iran. Follow-up services ,24/7 on call services supporting 8 languages.
4-picking you up from the airport. Visiting the doctor on the same day
5-discussion of your expectation with doctor: you will explain what makes you unsatisfied with the appearance of your ears and what you would like to be reshape by an ear surgery in Iran.
6-you will undergo the ear surgery or otoplasy in Iran performed in the first class hospital well-equipped with the most updated facilities.
7-transferring you from hospital to your accommodation and looking after you at the basis of your will and desire.
8-regular doctor visiting in case of necessity.
9-preparation of your departure to your country.
Notice: to find the cost of whole package check our ear surgery package in Iran.
Results:
The anticipation after having plenty of successful ear surgery in Iran is having positive changes according to the patient request.
After bandage removal the immediate modification will appear which are
Totally permanent.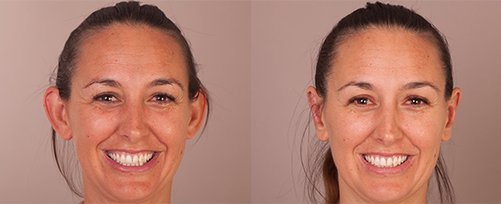 Otoplasy before and after photo in Iran
some frequently questions
Does otoplasty hurt hearing?
Since ear surgery deals with outer ear ,so there is no risk on hearing and inner part of ears.
who is a candidate for ear surgery in Iran?
If you feel self-conscious about your protruding ears or have other ear deformities that are causing you to feel embarrassed in social situations, otoplasty can help you regain your self-confidence. Although ear reshaping procedures are commonly done in children, men and women well into their 40s or 50s can also consider undergoing otoplasty to improve their appearance. Ear corrections surgery candidates should also have good overall health and realistic expectations.
how long is the otoplasty duration in Iran?
normal conditions requires only 3 days from arrival in Iran to your departure.
Is otoplasty a painful plastic surgery?
Otoplasty in one of safest and simple procedure provided that it gets done by a experienced surgeon  or ENT doctor.
[contact-form-7 id="8″ title="Contact form 1″].