Eyebrow transplant in Iran and how much is its cost in 2021: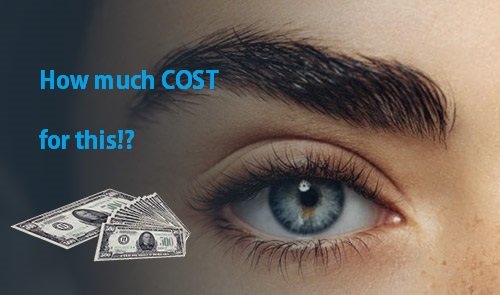 Eyebrows can be an exact illustrator of your true age provided that you put value on maintaining your eyebrows.
But sometimes everything is not under your control and doesn't go on according to your will. Some items like Genetics, Unexpected events can change the shape and Density your eyebrows. Fortunately
medical science   has with a practical salutation, eyebrow transplant is really an effective, rational and reasonable idea
The cost of eyebrow transplant in Iran is between 500$-900$ in 2021.
Is an eyebrow transplant Iran a right decision?
First of all, let's discuss why we should select Iran for eyebrows transplantation. on the one hand recently Iran's reputation as an active country in medical tourism field and also hair transplantation ends up hosting plenty of patients and demands. accordingly, surgeons and specialist involving in this filed try to keep up with the latest methods of eyebrows and hair transplant and update their exciting knowledge.
On the other hand, eyebrow transplant cost in Iran tempts people who desire to be more attractive by having shaped and thick eyebrows. Normally eyebrow transplant Iran cost starts from 500 $ to 900 $ depending on shape of desired eyebrow.
 Actually hair transplant surgeons employ different Technics for eyebrow transplant in Iran according the patients' needs and desired eyebrows but in most cases, we use FUT (Follicular unit transplantation). Basically 500-1500 follicles will be trans planted for each side. Precision is the most important factor to ensure a successful eyebrow transplantation.  Iranhealth agency's surgeons take great pride in the meticulous placement of each individual follicular graft. They make sure that every single hair has the correct angle and direction, resulting in the eyebrow shape and thickness you desire.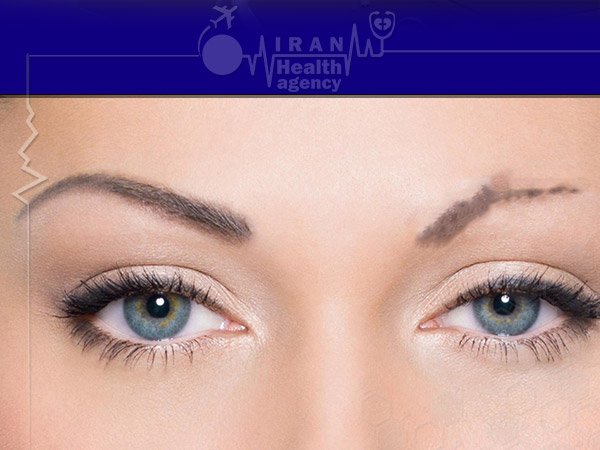 Eyebrow transplant in Iran follows the steps below:
During the eyebrow transplantation consultation some samples will be drown on your face. Some patients have the photo of the desired eyebrow transplant. but make sure that eyebrow transplant in Iran and the design is totally unique. The eyebrows' position, symmetry, and fullness are all tailored to your face and your preferred aesthetic.
Such as our other hair transplant surgeries in Iran, eyebrow transplantation  will be done under a local anesthetic to numb the area and ensure your comfort and security.
The third step in eyebrow transplant in Iran is removing hair follicles from donor site and grafting the to the outlined area. this phase must be done very carefully.
3-4 hours is required for this step differs on density and extension of outcome.
4.implanted follicles start to fall in 20 days after eyebrow transplant in Iran .no worries since that is a natural circle of transplantation.
5.after 4-5 months' permanent hairs start to grow back. let me mention that overly   20 percent of implanted follicles never grow but 80 %of the will desirably grow back in 90% of patients.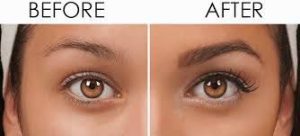 before and after eyebrow transplant
What is the recovery period?
Recovery duration is at least, a full week, following the procedure some small crusts and wound will appear around each transplanted eyebrow, but take care to gently rinse them extremely gently while showering.
After 5-6 days they will start to slough off and pale pink spot will be left. And typically after some few weeks' pink spot will be also gone and natural look will appear.
Necessary actions after eyebrow transplant in Iran
after eyebrow transplant

after 2 days. Remove the wound sheet from donor area and apply prescribed ointment twice a day

protect your eyebrows from water and wash your back side head
The sutures at the back of your head will be removed by the surgeon in 10 days.
start gently applying GENTAMICIN ointment gently on the eyebrow after 2 weeks repeatedly third times a day.
You can wash your eyebrows 4 day after the surgery, be careful not to touch them. To wash your eyebrows mix use the mixture of water and kid shampoo then splash the lather over eyebrows and then spray water to wash it off.
repeat splashing water on the eyebrow several times during a day..
void intense activities and sport for few months after eyebrow transplant in Iran.
Smoking before and after eyebrow transplant is not recommended
take the medicine and also Antibiotic prescribed by your surgeon,
 Am I a good candidate for eyebrow transplant in Iran?
Majority of patient are appropriate candidate for eyebrow transplantation. but overly like every other surgery, they must be reasonably in a good health condition to reduce the potential side effect.
People who have lost their eyebrow hair in terms of genetic, trauma or over plunking are the best candidate for an eyebrow restoration surgery.
What will Iranhealth agency do for me: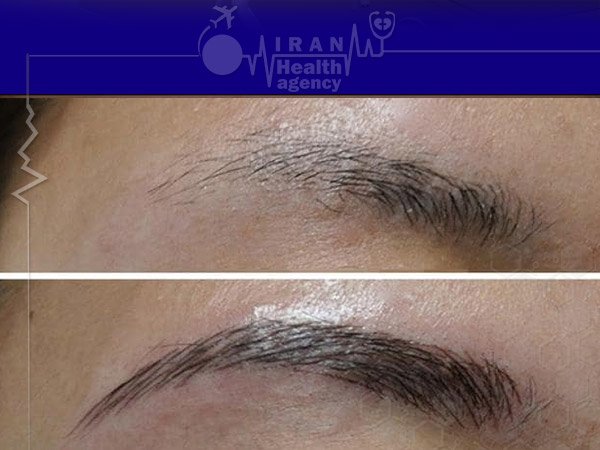 when it comes  to travelling the abroad accordingly some concerns pup up into your mind Subsequently.you travel to cure or having medical service the potential events no matter good or bad make your concern doubled.
What we will do is meeting your needs in Iran and the other cities you are easier at and also facilitating the surgery process in our country.
 follow the items below to get aware of our services during your eyebrow transplant in Iran 
Visiting doctors and clinics., any necessary laboratory tests, medical photography in case, post-operative care, medicines, recovery, and follow-up.
 Providing Treatment Visa (T-Visa)
visa authorization code by the agency
Airport pick-up and drop off
airport pick-up, private transfer from hotel to clinic/hospital and vice versa, airport drop-off
Accommodations
five- or 4-star hotel (base on patient's will) approaching  the clinic or hospital
Other Services
welcome dinner or lunch according to the flight Schedule , 24-hour on-call assistance, interpreter, SIM card and internet