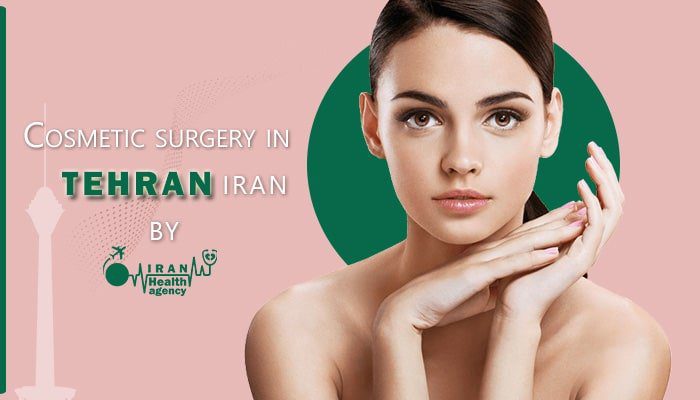 According to statistics provided by the Ministry of Health of Iran, just between 2018 and 2019, more than 500,000 foreign patients entered Iran and benefited from health, medical and cosmetic services in different cities of Iran. At the top of these services is cosmetic surgery, and one of the popular cities of Iran in terms of medical tourism is its capital, Tehran. If you are looking for information about Cosmetic surgery in Tehran Iran, read this article carefully to the end to get all you need to know.
Why should I do cosmetic surgery in Tehran Iran?
Cosmetic surgery is a branch of plastic surgery that is performed to make changes in the shape, size and location of parts of the face or other organs of the body, the results of which are usually permanent. The first cosmetic surgery in Iran dates back to more than a hundred years ago. Cosmetic surgery in Tehran Iran, especially rhinoplasty, is so famous in the world that Iran has been called the capital of rhinoplasty in the world.
The highest rate of rhinoplasty in the world is performed in Iran, where more than 200,000 rhinoplasties are performed annually in Iran. The popularity of other types of plastic surgery is also very high in Iran. This has made Iranian plastic surgeons highly skilled and experienced in different types of cosmetic surgery with the least risk. In addition, well-equipped and advanced medical centers and the significant difference in the cost of cosmetic surgery in Iran with European countries and the United States, strongly encourage patients to travel to Iran for cosmetic surgery.
Plastic surgery may be the best choice for you, which of course is a subset of cosmetic surgery.
More detailed information about plastic surgery in Iran and its price can be seen in the following link.
Does Tehran have tourist attractions?
Definitely yes! Iran is an ancient country that dates back to 550 BC. Tehran, which is the capital of Iran is one of the most important tourist centers in Iran and has a collection of famous tourist attractions. In 2017, it was announced that 1.2 million foreign tourists visit Tehran annually. Azadi Square and Tower, Milad Tower, Nature Bridge and Chitgar Lake are the most important tourist attractions in Tehran. Other attractive sights of Tehran include the following:
Parks such as:
Lavizan
Vard-avard
Pardisan
Tehran Jurassic Park
Police Park
Nation Park
Laleh Park
Al-Mahdi Park
Saei Park
City Park, etc.
Palaces such as:
Niavaran palace
Kooshk-e Ahmadshahi
Saheboghranieh Palace
Ottoman mansion and Roman bridge
Dar Al-Fonun Building
Golestan palace
Marble Palace
Museums such as:
Anthropology Museum of Tehran
The National Museum of Iran
Iranian Carpet Museum
Tehran Museum of Contemporary Art
Post and Telegraph Museum
Saadabad Museum of Handicrafts
National jewelry Museum
Reza Abbasi Museum
Museum of Ancient Iran
Museum of Natural and Wildlife of Iran
So if you are planning to have cosmetic surgery in Tehran Iran, you can combine your medical trip with an attractive tourism.
How much does cosmetic surgery in Tehran Iran cost?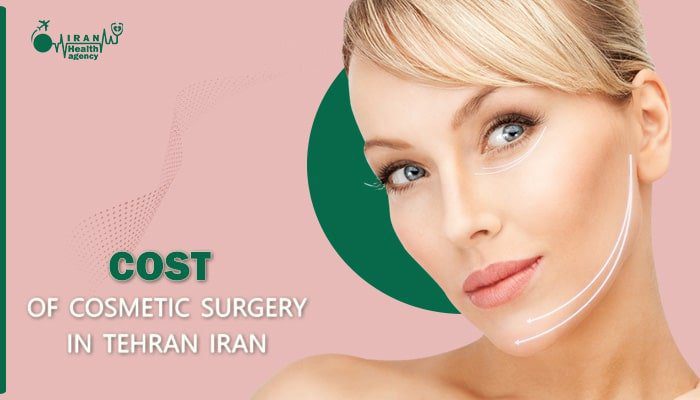 The cost of cosmetic surgery in Tehran Iran is much lower than countries such as the United States, Britain, Canada, Australia, Germany and other European countries. Even the low price of medical services has made Iran ahead of countries such as Turkey, India, Thailand and Malaysia, which are Iran's competitors in the field of medical tourism.
It is very important to note that the low price of services has not caused the quality of medical services, including cosmetic surgery in Tehran Iran to be low; On the contrary, Iran has the best plastic surgeons in the world and has fully equipped and modern hospitals. The reason for the low price of plastic surgery in Iran is that the currency of Iran, the Rial, is the most worthless currency in the world. For this reason, not only is the price of medical services in Iran not comparable to any other country in the world, but other travel expenses, such as accommodation, will be much lower than in other countries.
Therefore, if you perform cosmetic surgery in Tehran Iran, you may sometimes be able to save up to 80% on the cost of your cosmetic surgery! It's a good idea to go to the big market of Tehran with a part of this savings and buy quality goods at cheap prices!
One of the most popular cosmetic surgeries in Iran is BBL, which is related to Butt lift.
If this surgery is also interesting for you, you can refer to the following link to see its price: BBL price in iran
Who is the best cosmetic surgeon in Tehran Iran?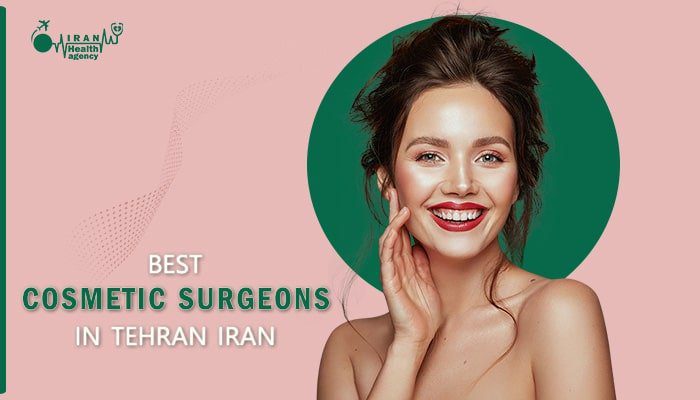 People who have problems with their appearance, whether in the face or body, which has reduced their beauty and self-confidence, can achieve their goal of having an attractive and perfect appearance through cosmetic surgery. However, certainly if your cosmetic surgery is not performed by a skilled plastic surgeon, not only may you not achieve your goal, but there may be irreparable damage that will even make it difficult for you to continue living. Therefore, if you are looking for cosmetic surgery in Tehran Iran; You should go to the best plastic surgeon.
To choose the best cosmetic surgeon in Tehran Iran, you must choose a person who has internationally approved certificates, has high experience and skills, and is very accurate. It is also very important for the surgeon to be up-to-date and familiar with the latest technologies in plastic surgery. The surgeons whose names are listed below have specialty in plastic and cosmetic surgery and are recognized as plastic surgeons by the Iranian Association of Plastic and Aesthetic Surgeons. They have been also awarded legal authorities by the Ministry of Health and Medical Education of Iran. Most of them have also taken courses at the best prestigious universities and hospitals in the United States and Europe.
Farhad Hafezi
Mohammad Qanat Pisheh
Arjang Ghahremani
Seyed Javad Amiri Zad
Reza Hesami
Ahmad Ali Rajabpour
Shapoor Azizi
Shahriar Loghmani
Amir Daryani
Reza Vaghardost
Mehdi Ramezani I.
Shahrokh Attarian
Fatemeh Hosseinizadeh
Sheriff Hormozi, etc.
Where is the best hospital for plastic surgery in Tehran Iran?
One of the most important concerns of people who intend to have cosmetic surgery abroad is to be able to perform their surgery in well-equipped and advanced medical centers. In recent years, Iran's medical centers and services have become more popular in West Asia and the Middle East than ever before. Today, Iranian hospitals are among the best hospitals in the region, and some of Iran's private hospitals have been able to achieve international fame.
Many hospitals in Tehran Iran have special departments called the Department of International Patients (IPD), which is designed to serve patients traveling to Iran from foreign countries. These departments assist international patients from the first stage of hospital admission to the stage of discharge and aftercare. Popular services in this section include the acceptance of common foreign currencies, VIP services and accommodation of patients' companion(s).
Some of the best hospitals for cosmetic surgery in Tehran Iran are:
Moheb Kosar Hospital
Imam Khomeini Hospital
Ebnesina Hospital
Parsian Hospital
Pasteurno Hospital
Kasra Hospital
Treata Hospital, etc.
Where is the best hotel in Tehran, Iran?
There are countless cheap to expensive Three-, four- and five-star hotels, hotel apartments, and inns everywhere in Tehran with various services that give you the power to choose your accommodation for the time you stay in Iran. Therefore, if you are planning to have cosmetic surgery in Tehran Iran, you will not have to worry about accommodation. Depending on your taste and the amount of money you want to pay you can choose a Hotel in Tehran. However, do not forget that even the best 5-star hotels in Iran will be affordable due to the low value of the Iranian currency against the $!
Some of the popular hotels in Tehran are:
Tehran Grand Hotel
Tehran Azadi Hotel
Tehran Spinas Palace Hotel
Tehran Esteghlal Hotel
Tehran Homa Hotel
Tehran Spinas Hotel
Tehran Novotel Hotel, etc.
https://iranhealthagency.com/wp-content/uploads/2021/01/Cosmetic-surgery-in-Tehran-Iran.jpg
400
700
siavash
https://iranhealthagency.com/wp-content/uploads/2021/05/logo-iran-h.png
siavash
2021-01-12 22:05:31
2021-02-02 09:30:58
Cosmetic surgery in Tehran Iran