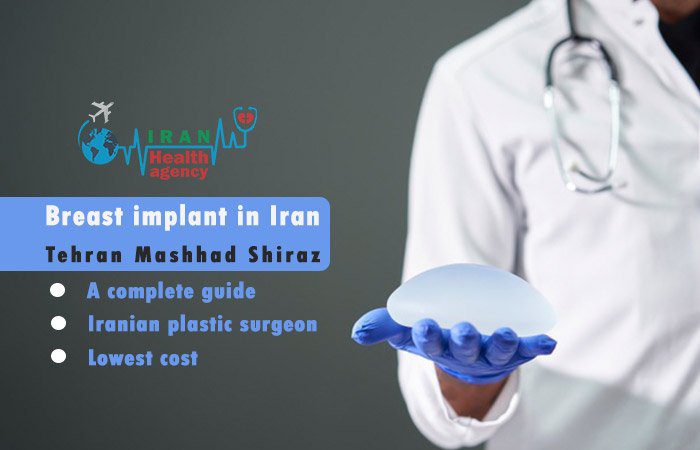 If you have always dreamed of having full and feminine breasts, do not worry anymore! Thousands of women undergo breast augmentation surgery especially breast implants every year to improve their self-confidence and beauty.

Because the cost of breast implants is unaffordable in many countries, many people decide to do these surgeries in other countries through medical tourism.
Breast implant in Iran, despite being performed with the most advanced techniques and by the best surgeons, have a lower price due to the lower salaries of surgeons compared to other countries and lower hospitalization costs. This is the reason why many people travel to Iran every year for breast implant surgery.
If you are considering breast implants, you probably have a lot of questions. In this article, we have talked comprehensively about breast implants and frequently asked questions in this field.
Plastic surgery in Iran by introducing various operations that you can do with the lowest price and the best surgeons in Iran!
How much a breast implant costs ?(2021)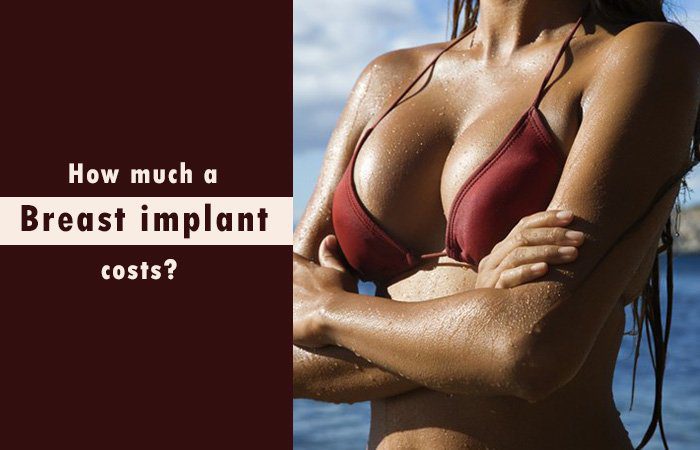 This breast implant price in Iran is significantly lower than in many countries around the world. The cost of a breast implant in Iran is about $ 3,000 (including the doctor's visit, surgery, hospitalization, anesthesia, postoperative recovery, follow-up, etc.). The same method will cost $ 10,000 in the UK, $ 12,000 in Australia, $ 7,000 in Canada, $ 4,000 in Thailand, $ 6,000 in the United States, and $ 4,500 in Turkey. So, if you live in a place with a high cost of surgery, it makes sense to fly to Iran to perform your surgery at a cost 2-4 times lower than what you have to pay elsewhere.
Price of other related and popular service: BBL price in Iran
The advantage of performing breast implant in Iran is that you can do this operation by the most experienced plastic surgeons in modern clinics with the least cost. Popular cities in Iran in the field of breast implant surgery include Tehran, Mashhad, Shiraz, and Isfahan.
breast implant before and after photos:
Is a breast implant right for me?
Breast implant surgery adds volume to the tissue in the breast to create a full and well-proportioned breast. In this procedure, the shape and size of the breasts are improved by using silicone shells, which are usually filled with saline gel or silicone gel. There are many options for incision, implant size, shape, and texture of the breast implant. Typically, women with small breasts have two surgical options:
Breast implants
Fat transfer to the breast
Breast fat transfer is a type of liposuction to transfer fat from areas such as the thighs and abdomen to the breasts to increase breast volume. While fat transfer increases breast volume, you should not expect the same results as implants.
Dr. Mario Diana, a plastic surgeon answers this question: "Women who seek breast augmentation with the fat transfer will never achieve desired results. Breast implants and fat injections do not have the same results, because the two treatments are very different and are used for patients with different needs. "
Dr. Diana adds: "Women who are looking to transfer breast fat instead of implants are more likely to have their breasts slightly enlarged and only the shape of the breasts improve. Increasing breast volume by injecting fat is only one cup or less. "But with implants, you can change your breasts more than the size of a cup."
you my like to see:
breast lift in Iran + 2021 cost
What are the options for breast implants?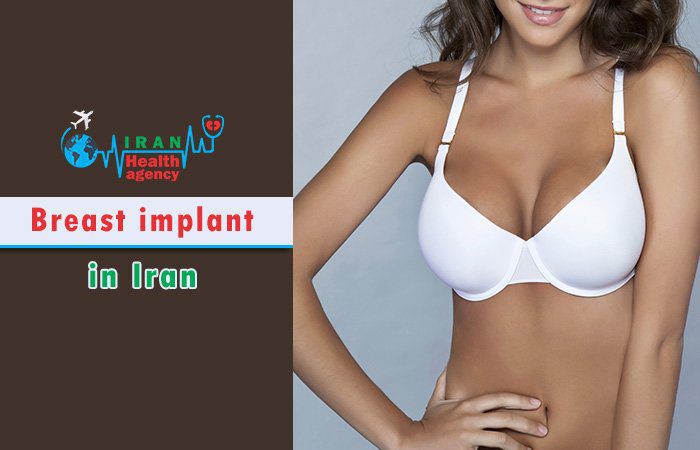 Breast implants come in a variety of shapes, sizes, and textures including rounded, smooth, textured, etc. But depending on the type of material they are filled with; they are divided into two main groups; Saline implants and Silicone implants.
A saline implant filled with sterile saline. If a saline implant ruptures and its saline content leaks, the body can naturally absorb and then excrete it. There are two types of saline implants:
Single lumen (traditional)
Double lumen (Newer)
The double lumen has inner shells that are designed to make the implant feel more like silicone, retain its shape better, and be less likely to create a capsular contracture.
Silicone implants are filled with elastic gel before surgery. Installing them may require a longer cut. In case of leakage, the body does not absorb silicon. People who receive silicone implants may need an MRI every few years to monitor the condition of the implant on a regular basis.
Dr. Hayes Fornas, Santa Rosa, a plastic surgeon in California, recommends that patients talk to their plastic surgeon about their expectations. For example, in patients who want to increase the size of their breasts, round implants may be the best option and textured implants are the best option for breast reconstruction after mastectomy.
Where is the incision made in breast implant surgery?
The incision area for breast implant surgery include:
In the fold under the breasts.
Around the nipple and areola.
Around the navel.
This question is asked by many women who have never had a breast implant and are very concerned about the location of the incision. However, it is rare for a woman to complain about the appearance or location of her surgical incision after surgery and wound healing.
Most breast implant surgeries are performed through an incision around the nipple or under the breast. The advantage of these methods is that the position and shape of the breast tissue can be formed better and more accurately. This is called a "dual plane" procedure, in which most of the implant (or part of it) is placed under the pectoralis muscle and only a small amount of it is placed under the breast tissue itself. This results in better results and a more natural-looking breast implant.
Another method that some surgeons use to implant a breast implant is through an armpit incision. This method makes it harder for the breast tissue to form, allowing the implant to enter the chest from a higher location, and it takes longer for it to come down and be positioned on the chest wall. These types of cuts usually heal well, although they may be somewhat visible when a person is wearing a bikini or loop sleeves.
The incision around the navel has also been considered as a new method by some surgeons in which no incision is made on or around the breasts. This procedure requires special tools and a long tunnel is created under the skin to place the implant in the breast. This approach has many disadvantages, including that only saline and non-silicone prostheses can be used. It is also much more difficult to place the implant under the muscle in this method, and it is very difficult to release the pectoral muscles, especially without lifting or tearing the muscle, in order for the implant to be placed in the best way.
The incision made depends on your preference, the level of comfort of the surgeon with this method, and the type of implant. After a year, in most people, the operation wound heals. But it seems that applying pressure and massaging the wound can shorten the healing process. Avoiding exposing the surgical incision to direct sunlight will also speed up the healing process. In rare cases, if the wound still persists after about a year, the surgeon may perform steroid injections, laser treatment, or reoperation to remove the wound.
How do I choose the right size of the breast implant?
"There are two main factors that influence your choice," says Dr. Ashtari, an Iranian plastic surgeon in Tehran. The first factor is the expectations you have in mind after this operation and the second factor is the anatomy of your body which is effective in choosing the type of implant by the surgeon. For example, the size or shape of the implant that is suitable for one woman may not be suitable for another. Therefore, it is recommended that you consult with your surgeon about all your expectations before the operation.
You can do a simple test at home to estimate the your desired size of breasts. To do this, pour some dry rice into a nylon and wrap it in socks. Then, with a suitable bra, fasten the socks containing rice on the breasts. Then wear a tight shirt and take a few photos. Doctors can also use 3D imaging devices to help women visualize possible changes. Of course these ways may not always be accurate.
It is important to be realistic when talking to your surgeon about your desired outcome. "The most important thing about a breast augmentation surgery is the conversation between the patient and the plastic surgeon in the consultation session," says Dr. Furnas. Not all sizes and expectations are achievable. The more the patient understands the limits of this operation, the better the surgeon can understand the patient's expectations and the greater the satisfaction yields with the result of the operation.
What Happens During Breast Implant Surgery?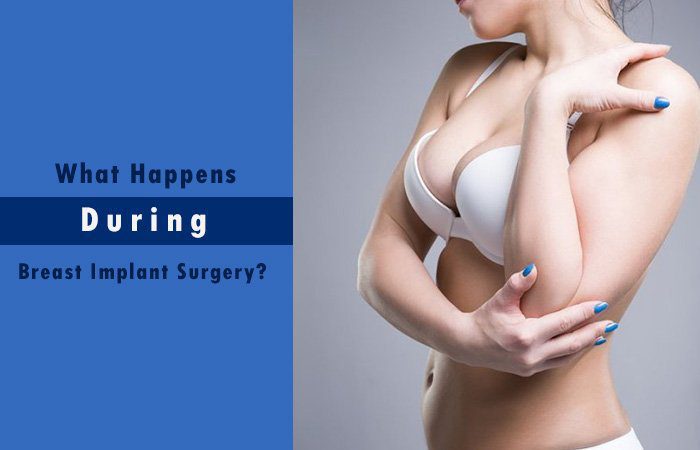 Breast implant surgery usually takes between one and three hours, depending on the type of the implant and the surgical technique used. Most breast implant procedures are performed under general anesthesia. But some surgeons also use local anesthesia in certain situations.
When you prepare for surgery, your doctor and medical team will follow the recommended surgery plan that you have agreed upon. After completing the process, you will be transferred to the recovery room for a short time. If the surgeon agrees, you can be discharged the same day and go home.
What can I expect during the recovery period?
"Healing after a breast implant is expected in several stages," said Dr. Radi Rabbani, an Iranian plastic surgeon. At first, the breasts are stiff, swollen, and possibly very painful. Over the next six weeks, there is still a significant amount of touch sensitivity. Three months after the operation, 90% of the swelling disappears, and the breasts become softer and more natural. Of course, it all depends on your anatomy, but this is a general guide. "
Most surgeons recommend that you avoid strenuous work and exercise (lifting more than 10 pounds) for at least a week to a maximum of 4 to 6 weeks.
"The biggest concern after breast implant surgery is bleeding," says Dr. Furnas. So in the first few weeks, you have to be very careful." This means that sweeping, washing, carrying heavy loads, and the like are prohibited. Try to do your essentials before the operation. "The risks, problems, and potential side effects are minimized if you follow your doctor's instructions," says Dr. Furnas.
Dr. Najafbeigi, an Iranian plastic surgeon in Tehran, provides this timeline for what to expect after surgery:
Days 1 to 4 after breast implant (inflammatory period): Swelling, pain, and discomfort in this period is high and requires maximum medication and care. Bruising may occur. Fluid retention is common and complications such as weight gain may occur.
Days 5 to 10 after breast implant: At this time, it is possible to shower and moisturize the wounds if allowed by the surgeon. You may develop constipation due to the use of painkillers. The pain gets worse if the breast implant is placed under the breast muscles. Begin breast massage as directed by your surgeon. Between 7 and 10 days after surgery, you should check your body for signs of bleeding or infection. At the end of this period, the external stitches are removed.
Days 11 to 21 after breast implant (reduced risk of infection and bleeding): You can gradually increase your physical activity, such as doing light exercise during this period. Much of the swelling begins to subside. Acute nocturnal pain is reduced and you may experience symptoms such as numbness and tingling in the nipple area. Numbness is normal in some parts of the skin.
Days 22 to 42 after breast implant: You rarely need to take painkillers these days. In general, you can use ibuprofen and Tylenol after consulting a doctor if there is pain. During this period, you may be able to do more aerobic activity.
Day 43 to the ninth month after breast implant: The scar tissue gradually disappears and only 5 to 10% of the swelling remains.
Are breast implants dangerous to your health?
Some applicants are concerned that breast implants may cause breast cancer. "So far, no link has been shown between breast implants and cancer," said Dr. Jennifer Walden, a plastic surgeon in Texas. Dr. Walden adds that women who have breast implants may be diagnosed with cancer sooner than normal women. Because after increasing the volume of the breast, they are more in harmony and familiar with its anatomy.
However, according to an FDA report in March 2017, a rare type of anaplastic lymphoma called non-Hodgkin's large cell lymphoma can develop after breast implants (also called breast implant associated lymphoma). The FDA says the disease is more common in textured implants than in smooth implants.
Another concern with breast implants is that they can rupture. As mentioned earlier, if saline implants rupture, the salt gel is absorbed by the body and excreted from it. Don't worry about silicone implants either; Because the existing new silicone gels are very durable and cohesive. Therefore, their leakage in the breast is not common.
Why should I massage my breasts after breast implant surgery?
This massage may feel uncomfortable at first, but breast implant massage can be very important. By doing this, the body naturally forms a thin inner membrane or "capsule" around the implant, which prevents your body from considering the implant as a foreign body. Massage also helps to reduce excessive firmness of the breasts. You should also massage the breast several times a day as your surgeon recommends to help implants to be placed in the right position.
"Although there are very few findings, several experiences show that the risk of capsular contracture increases in patients who do not massage their implants," says Dr. Ibrahim Hatamipour, an Iranian plastic surgeon in Shiraz.
You should consult your doctor to find out what is the best way to massage your breasts and when to start implant massage. Sometimes this massage should last for weeks and sometimes months, and sometimes it may be recommended not to massage at all. For example, massage may not be required for textured implants.
How long the results of a breast implant surgery last?
When the swelling subsides and the implants move down to the right position, the breasts are full and desired which takes about 1-3 months. You may have heard that you have to do a breast implant replaced every 10 to 15 years, but says Dr. Elham Azarnoush, an Iranian plastic surgeon in Mashhad: "This is not necessarily true. If you do not have problems with your implants, you will never need to replace them and they are almost permanent."
It is very important to monitor your implants regularly. Those who have saline implants can check the condition of their breasts just by looking in the mirror. Leakage in these implants will be obvious; Because after the implant is torn, its saline contents are absorbed by the body and its emptiness is visible. But the FDA recommends that women with silicone implants have an MRI every year for the first 3 years after the surgery and every two years thereafter. According to the FDA, breast implants do not necessarily last long and you may require reoperation.
Do I have to wait until after breastfeeding to get a breast implant?
In response to this question, Dr. Rabbani says: "There is no correct answer to this question. Breastfeeding will not be affected if the implant enters the breast through folds under the breasts. There is also no risk that the breast implant material, whether saline or silicone, will enter the breast milk and harm the baby in any way. However, I tell patients that this is a very personal choice and they are the only ones who have the right to decide on it. Maybe it's better to delay your surgery for a while if you are planning to have a baby soon."
When can I have sex after breast implant surgery?
Most surgeons recommend postponing sex for two weeks after a breast implant. Having sex greatly increases your blood pressure and can cause blood to collect around the implant and cause a complication called a hematoma. After two weeks, you should carefully intercourse and avoid movements that put pressure on the implant. It takes about six weeks for your sex activities to return to normal.
Is a breast implant a problem for mammography?
Breast implants may interfere with the mammography in some patients, especially those who have a breast implant placed on the breast muscle or under the breast tissue. However, this problem is greatly reduced in submuscular implants. This is especially important for women who have a family history of breast cancer and need to be screened for breast cancer regularly. So, consult your doctor about this.
Does pregnancy change breast implants?
Your breasts will definitely change with pregnancy, but it will not ruin the results of the breast augmentation surgery. "Pregnancy does not damage implants, but it can cause excess, loose skin," says Dr. Marshall T. Partington, a plastic surgeon in Seattle. The best thing to do is to wear a suitable bra during pregnancy and breastfeeding, and after delivery and breastfeeding, if necessary, perform mastopexy or breast lift.
What is capsular contracture?
The thin inner layer or "capsule" formed around the breast implant sometimes tightens. This condition is known as capsular contracture. After contracture, the implant can deform and cause pain. There are several treatment options available after this complication, but removing the implant or replacing it is the best way to treat capsular contracture.
How do I choose the best breast implant surgeon?
The experience is the most important factor in choosing a plastic surgeon for breast implant surgery. While all plastic surgeons can do this, not all of them have enough experience in this field. In addition to the surgery you choose, the clinic where you perform the surgery is also very important. Remember to choose a center that is reputable and has the latest equipment in the world in the field of breast implants.
Iran is among the top 10 countries in the world in terms of the number of cosmetic surgeries performed. Over 200,000 cosmetic surgeries are performed annually in Iran. In the last decade, breast augmentation surgery has also increased significantly in Iran. A study published in the American Journal of Cosmetic Surgery shows that breast implant surgery is one of the 5 cosmetic surgeries performed in Iran. Accordingly, Iranian surgeons have gained more in-depth information about this operation, and due to their high experience, the results of the operation obtain a higher level of satisfaction. In addition, most Iranian plastic surgeons are board-certified and are members of the Iranian Society of Plastic Surgeons, the American Society of Plastic Surgeons, or the International Society of Cosmetic Plastic Surgery.
https://iranhealthagency.com/wp-content/uploads/2020/12/breast-implant-in-Iran.jpg
450
700
Boroji
https://iranhealthagency.com/wp-content/uploads/2021/05/logo-iran-h.png
Boroji
2020-12-10 13:44:11
2021-02-02 09:25:46
Breast implant in Iran